Victoria Cook
Sales Manager
Qualification | Certificate in Mortgage Advice and Practice 1, 2, 3. Certificate in Retail and Digital Banking
Victoria Cook has been working in finance since 2005. She started her career working for a large international retail bank, as a cashier, and worked her way up to bank manager, covering all the roles in between.
This has helped her gain knowledge in providing exceptional customer service, putting customers at the heart of everything and looking after many different clients with an array of different needs and circumstances. Victoria moved to Commercial Trust to be able to focus on her passion of helping customers with complex mortgage needs. Using the knowledge and skills she learnt from 15 years in finance, Victoria was able to develop others too, which led to her being promoted to a Sales Manager position.
For Victoria, exceptional customer service starts with building a relationship, understanding what your client wants and how the team here can help them achieve their priorities. For Victoria, building lasting relationships means that clients can trust their advisor and it means the advisor knows the client well enough to be able to make strong recommendations. Following up on promises and delivering the highest level of service at all times is a top priority.
Victoria sees the long standing relationships Commercial Trust has with clients and lenders as a real strength of the business, as it means that we can provide a streamlined application process. Talking specifically on this point, Victoria said:
"We offer support to all landlords, from those making their first buy to let purchase to the most experienced and from straightforward cases to the most complex"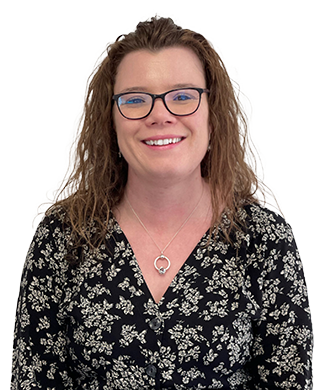 "We take all the detail we need to have a full conversation with the lender and get an application in principle agreed, prior to recommending the product we have identified to the client. This means that there are no hidden surprises along the way for the client.
"The more information we take at the start, the less complications we face along the road. We offer support to all landlords, from those making their first buy to let purchase to the most experienced and from straightforward cases to the most complex."
Victoria's top tip
If you are starting out in buy to let investment, Victoria's top tip is to carry out your research and start with a straightforward property and scenario to get some landlord experience. Her advice is to not over-complicate things in the beginning as it could lead to a bad experience and may put you off doing more.
For experienced landlords, Victoria emphasises the importance of keeping details of portfolios up to date, including monitoring your property values and your mortgage balances for investment opportunities. Low borrowing may enable releasing money from a property for another purchase. Similarly, adjusting loan to values will ensure a portfolio as a whole is at its most optimal yield.
Victoria's most memorable case
Since starting at Commercial Trust, Victoria does not believe that she has ever dealt with a simple re-mortgage. Victoria loves a complex deal. A case in point was a client who resided in Singapore and had little connection to the UK, but wanted to start a portfolio of properties, for future income.
Her client had a close connection who had recently moved to the UK from Hong Kong, who was also very keen on starting a UK portfolio. These clients wanted to start their investment plans through a joint application.
Conversations had to be held with both clients and calls had to be made at specific times due to the international time difference.
Many lenders did not like that one client had little connection with the UK and that the other applicant had only just arrived in the UK.
After discussing the case with one of our niche lenders, Victoria found a solution with a lender who was happy to assist. This was because Victoria knew the background of her client and fully understood why they were looking to invest. Victoria took the time to discuss the case in full, prior to applying for a decision in principle.
Reflecting on the case Victoria recalls:
"We looked after the client from start to finish and liaised between the lender, solicitor and client seamlessly. The client was so pleased with the service that he made another purchase shortly after the first one completed!".
Find out more about the products we broker
2864