This information should not be interpreted as financial, tax or legal advice. Mortgage and loan rates are subject to change.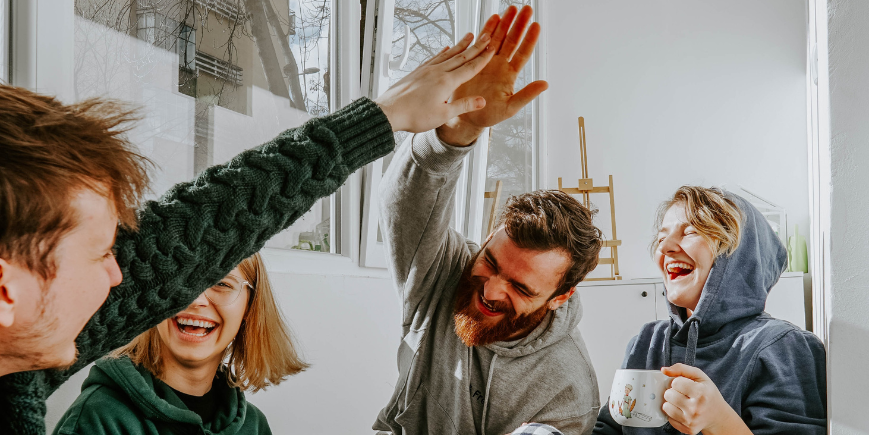 Category: prs
It's no secret that the current cost of living has been challenging for many people. Despite often receiving criticism, three quarters of residential landlords have been helping their tenants navigate the crisis.
In particular, the inflationary pressures have been hitting tenants hard, with reports highlighting that 85% of renters have needed to adapt their lifestyles in order to cope.
Some of these pressures may have been slightly eased thanks to the help of landlords, as new research reveals that 75% of landlords have enforced measures to support their tenants throughout the cost of living crisis.
How have landlords been helping their tenants?
Numerous actions have been undertaken to provide support, one of which has included freezing rental prices. Approximately 25% of landlords have chosen to do this, whilst another 22% allowed payment holidays.
A further 22% decreased the rents they were charging to struggling tenants, to ease some of the impact of cost of living increases.
Another measure that 19% of landlords have applied is including bills in rental prices, so that tenants do not have to worry about rising energy bills.
The study further highlights that 14% of landlords have decided not to take any action in light of cost of living increases. However, should their tenants start struggling financially they would be prepared to assist them.
What kind of help are tenants looking for?
Of the tenants who were in the study, 36% outlined that they would be interested in asking landlords for a decrease in their rental prices. A further 35% indicated that a payment holiday would be of interest to them.
Many landlords have taken further steps to help tenants amidst the cost of living crisis, by upgrading the energy performance of their properties through implementing double glazing and extra insulation.
This may in part be driven by the fact that landlords are required to increase their property's EPC rating in the future, but the cost of living crisis is likely to have impacted these decisions too.
Emma Cox from Shawbrook comments:

"With the cost of living crisis showing no signs of easing, it's encouraging to see responsible landlords play their part in reducing the burden their tenants are facing. Our research showed that a third of tenants are already starting to cut back on essentials like food shopping due to rising costs.

"In order to have a fair and sustainable rental market, it's vital that landlords are open to supporting their tenants through hard times. Reducing rents or offering payment holidays will help tenants during the worst of the crisis and get them back on their feet.

"Making improvements to properties in order to reduce energy costs not only offers a long-term solution to rising prices, but also enables landlords to start to get in front of upcoming EPC legislation."
Why are landlords choosing to help tenants?
Although landlords have not been required to assist tenants during this time, there are some possible reasons why they may have decided to lend a helping hand.
One of the main reasons may be the worry that tenants may look for alternative housing, if they're struggling to meet rental payments. As a result of this, landlords could lose a reliable tenant and be left dealing with a void property, which could end up being more costly than reducing rents or issuing a payment holiday.
Whilst it is still a very difficult time for many people, including landlords themselves who face rising mortgage costs, these measures will certainly help to ease some of the pressures facing tenants, and will therefore be widely appreciated.
Related articles