This information should not be interpreted as financial, tax or legal advice. Mortgage and loan rates are subject to change.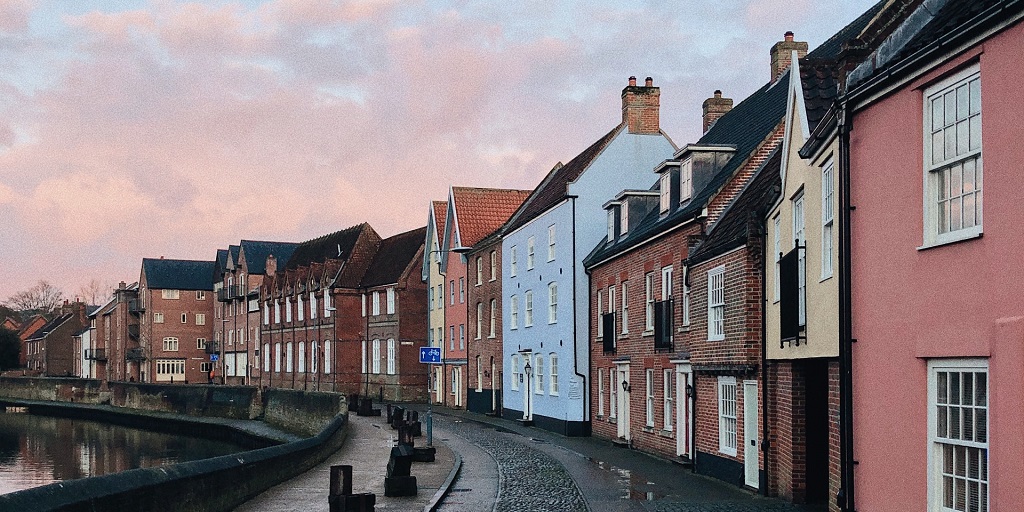 Categories: prs | property market
Two new reports have added to growing concerns that a lacking housing supply will continue to cause issues for some hopeful homeowners in the New Year.
We take a look at the data, and what it could mean for landlords moving forward.
Housing supply
A new report from the Royal Institution of Chartered Surveyors (RICS) shows that the misalignment between housing supply and demand continued in November.
Alongside this, data from the Equity Release Council shows that nearly half of homeowners under 40 got onto the property ladder "much later" than they expected.
What does this mean for landlords in the year ahead?
RICS report
The RICS data is collected from a monthly residential market survey.
The standout responses were a net balance of 13% for new buyer enquiries, up from 11% in the month of October.
At the same time, new listings fell by a net balance of -18%.
This combination ultimately saw 71% of participants reporting an increase in prices.
The concluding statement of the report corroborates this: "A lack of stock is therefore driving competition between prospective buyers, which is resulting in house prices being pushed higher".
A supply and demand imbalance is also evident in the lettings market.
48% of respondents saw a rise in demand, while landlord instructions saw a decline to a net balance of -24%.
This could imply that the lack of availability for properties is directing more people towards tenancy, and encouraging some landlords to stay in the lettings game instead of selling.
Rics chief economist commented:
"Unless this trend is reversed soon, transaction levels may flatline in 2022 with limited choice proving more significant than any shift in the interest rate environment for new buyers.

"The imbalance compared to the demand trend is, meanwhile, likely to continue to be a key factor supporting prices and indeed, even if the cost of mortgage finance does begin to edge up, it is likely that house prices will continue to move higher through the coming year, albeit at a somewhat slower pace than over the past twelve months."
First-time buyers
Whilst the imbalance in the property market is being felt across the sector, it is strongly affecting those trying to take the first step in property ownership.
The Equity Release Council survey was conducted by data group Censuswide among 5,000 nationally representative UK adults in May.
The results showed nearly 45% of young homeowners with a mortgage, delayed buying their first property, compared with 29% of homeowners over 40.
Additionally, 43% of mortgaged homeowners under 40, relied on financial help from family or friends to buy their first home.
The data has also shown a shift towards attitudes around mortgages and later life, with 32% of homeowners with a mortgage unsure if they will become 'mortgage free' before they retire, or have already ruled it out. 20% feel the idea of retiring 'mortgage free' is unrealistic.
Equity Release Council chief executive Jim Boyd commented:
"The realities of delayed homeownership are prompting people to reassess their attitudes to secured debt in later life.

"There are clear signs that paying a mortgage in retirement is no longer a taboo – for many people, it can make the difference between financial hardship and enjoying a more comfortable lifestyle while also supporting family members.

"The ability to use property wealth to improve your retirement experience is a choice many homeowners have earned through years of paying a mortgage and building an asset.

"Our findings suggest later life lending products are likely to be even more important for future generations of retired homeowners than they are today."
Landlord outlook
Whilst a competitive property market continuing into the New Year may not be in everyone's favour, the news should come as a welcome to those concerned about tenancy numbers.
With void periods reducing across the country, and demand for tenancies on the up, landlord properties are in strong demand and set to remain so, for the foreseeable future.
And whilst the demand for properties may be temporarily elevating the cost of investing, it should be a reassurance that some tenants are choosing to delay property-owning plans, meaning they may require their rental properties for longer.
Related articles