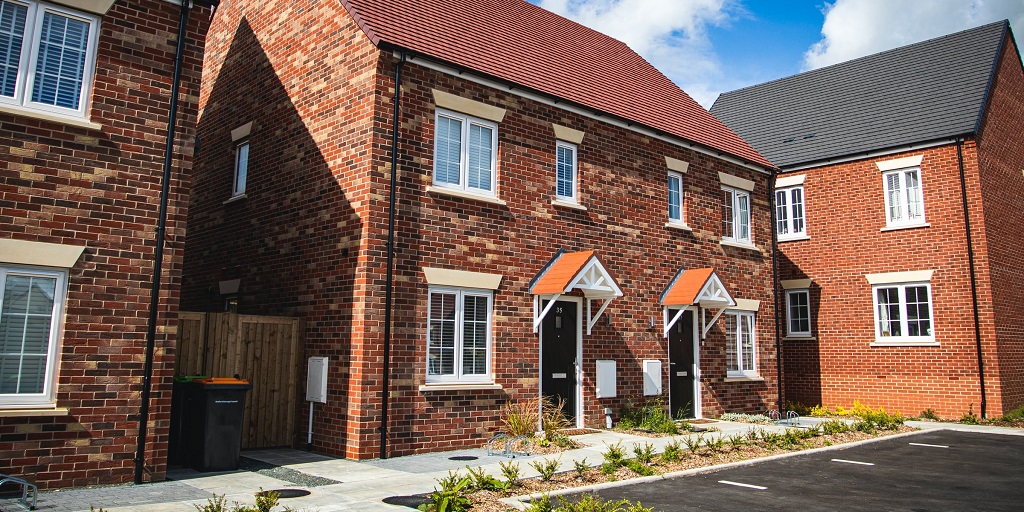 New data from the Office of National Statistics (ONS) shows that while housing supply is growing, it is still below promised targets.
Housing supply
The figures show that an additional 216,490 net properties have entered the housing supply in England in the past year.
This is 11% fewer than the number in the previous year.
Of these properties:
194,060 were from new build homes
23,790 were gained from a change of use between non-domestic and residential
3,870 were from houses being converted into flats.
530 from caravans and house boats being registered as dwelling
In this year, 5,760 properties were demolished that were registered as residential dwellings, which further reduced the overall total.
When looking at the change of use properties, this included almost 9,000 dwellings that were converted from offices, 835 from agricultural buildings, 167 from storage buildings and 61 from light industrial units.
This change of use increase could be attributed to the pandemic, with these locations being underutilised and therefore ripe for development.
Under-target
Despite the amount listed in the ONS data, it is still a far cry from the proposed housing targets that have been pledged in recent years.
This, as we have covered extensively, is increasing an existing problem in the housing market to do with supply and demand.
The Stamp Duty Land Tax holiday that was introduced in 2020, to kick start the housing market, did just that.
However, it also had a negative impact, in that it began a steep increase in property prices, and meant that the housing stock for the foreseeable future was gone in half the time.
This upward pressure on property prices can still be seen in the current market as house prices increased by 11.8% over the year to September 2021.
Emma Cox, Sales Director at Shawbrook Bank commented on the lack of supply:
"It is clear that house prices continue to be underpinned by a chronic lack of supply which shows no sign of abating.

"However, amid speculation that December may see the Bank of England finally decide to pull the trigger, and raise the base rate to combat inflation, we could see a slowdown in demand – particularly at the lower end of the market."
James Maguire, Head of Sales and Business Development, Housing Hand, commented on the lack of new homes and the rental sector:
"There's a real opportunity here to embrace Modern Methods of Construction and not only increase the number of homes being built in the UK but to do so in a sustainable way. This is the only real way to support the healthy growth of the private rented sector. Building more homes is the only way to solve the long-term problem of rents rising so rapidly – alongside a continued focus on commercial to residential development."
Landlord lifesavers
Despite landlords experiencing a trying few years, many are still providing an essential service to the nation.
While it may be hard for some landlords to expand their portfolio recently, due to inflated property prices, those that have stayed in the PRS are providing a necessary service for those who cannot get on the property ladder themselves.
Now house prices are beginning to settle, and mortgage rates feel very close to rising, investors may need to revisit plans to invest, in order to secure a low rate.
With the cost of living increasing steadily, some hopeful homeowners are likely to continue to be priced out of the housing market for now.
If supply continues to decrease, we will see more tenants looking towards the PRS for their housing needs.