This information should not be interpreted as financial, tax or legal advice. Mortgage and loan rates are subject to change.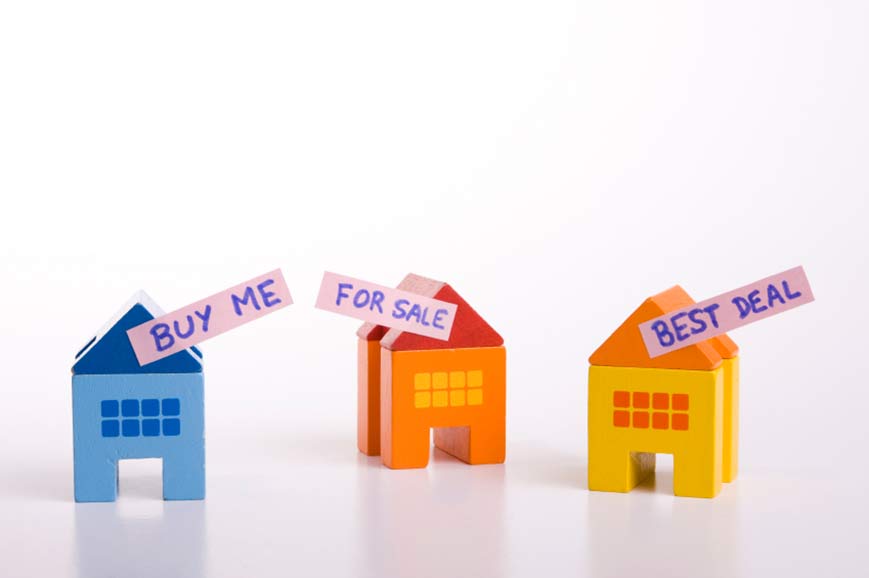 Category: property market
Reports from two outlets reveal that sellers are reducing prices to achieve a sale. Is now the time for landlords to grab a great deal?
According to recent research conducted by property consultancy firms House Buyer Bureau (HBB) and LonRes, there is a continuing trend in sellers reducing their selling price to get sales moving. For landlords who have been biding their time to invest, this presents investment opportunities.
Mortgage interest rates have re-settled and fixed rates come down to a much more competitive level, so with property prices also easing back, yields are looking for more positive.
HBB report findings
The House Buyer Bureau survey suggests that approximately 7.3% of all home sellers in England have reduced their asking price within a month of entering the property market.
This equates to 6,215 of the 85,000 homes that have been listed for sale over the last month.
By region, the highest proportion of home sellers reducing their asking price (within 30-day period of being listed) was the East of England, however, the South East and London also had considerably high levels of reduction, with the East of Midlands, South West, and West Midlands following closely behind.
The East Midlands had the highest demand for discounted properties compared to other regions. Many of these homes have already been sold for the reduced price, or have received offers below the original asking price.
Chris Hodgkinson, Managing Director of House Buyer Bureau, explains report findings:
"The property market has been cooling for some months now and we've already seen house prices start to normalise as the pandemic market boom fades into memory.

"However, as our research shows, many sellers may still be acting with a degree of over optimism when entering the market and this is forcing them to have an almost immediate rethink where their asking price expectations are concerned.

"At the same time, it's likely that widespread reports of declining house prices may have spurred many to lower their asking price in an attempt to secure a buyer before prices fall any further. But when looking at buyer demand for these reduced price homes, it's clear that a reduction in asking price alone is not enough to boost interest and manufacture a quick sale."
LonRes property market research
Latest data from property consultancy firm LonRes, indicates that the prime London housing market continues to experience lower price growth than the national market. In addition, the average discount to asking prices increased to 8.4%, up from 4.7% in July 2022.
It is evident by the LonRes analysis that the discount tends to be greater for properties that take longer to sell, as might be expected.
Only 3.5% of sellers, that were unable to sell their homes in less than 3 months, have discounted their properties. However, the discounted number of properties rose significantly, up to 14.5%, for properties that were in the market for over a year.
LonRes has also reported that achieved prices for sales to landlords and other buyers in February were at similar levels to those recorded prior to the COVID-19 pandemic.
While the number of properties sold during February was lower than last year, the number of properties under offer was higher than the pre-pandemic average, and the number of new instructions continue to rise.
Managing director of LonRes, Anthony Payne, says that the prime London market has recorded much lower price growth than the national market since 2015. The market's relative underperformance in recent years can be attributed to several factors, including changes in taxation. Whether the current trend of increased discounts to asking prices is the new normal remains to be seen.
Overall, while the market may present opportunities for buyers, sellers may need to adjust their expectations and pricing strategies to achieve a successful sale.
LonRes suggests that landlords who are looking to invest in Prime London may want to consider homes that have been in the market for a longer period of time, as those are going to offer the best opportunities to negotiate on price.
Is it a good time to invest?
For property investors, this research suggests that there may be opportunities to acquire properties at a lower price in certain regions of England.
The high levels of property reductions in the East of England, South East, and Prime London, for example, may present opportunities for investors looking to acquire properties in these areas.
However, investors should also be aware that a high level of property reductions may indicate a weaker property market in that region.
Therefore, it's important for investors to conduct thorough research into the local property market and take into account factors, such as demand, supply, and future growth potential before making any investment decisions.
Overall, while the survey's findings may present opportunities, it's crucial to take a measured approach and consider all factors before making any investment decisions.
Our specialist mortgage advisors are happy to help assess the finance options available; and find you the most competitive deal available in the market.
Contact Commercial Trust team today by calling or chat with us via our live chat facility that can be found in the bottom right corner of your screen.
Related articles