Buy to let mortgage calculator
Use the buy to let mortgage calculator to see a range of products that suit your criteria. By default the results will be sorted by the lowest initial rate. You can use the filters to tailor the results to your particular needs.
These products are only illustrative, as we cannot confirm if you are eligible for all of the mortgages displayed, without discussing your property and circumstances in more detail.


Working out mortgage repayments when buying a UK property to let
Monthly payments on buy to let mortgages can vary greatly, as can the total repayment amount. We work with over 80 lenders, representative of the UK buy to let mortgage marketplace. This means we can select one product, from the thousands on offer, based on your needs - while you sit back and relax.
The BTL calculator assumes a minimum rental cover of 125% at the higher of the product pay rate or a 5.00% stress rate.
Please note that buy to let lenders calculate rental cover differently. Some may require you to charge a higher or lower rent but others may also take your salary into the affordability calculations. Speak to your advisor for more information about rental cover rates.
Interest only versus capital repayment calculations
Our buy to let mortgage calculator can show you interest only payments or capital repayments.
When you only pay the interest a lender charges, for borrowing money from them, you do not pay off the lump sum you borrowed. This is why this is referred to as a "payment" not a "repayment" – you are not paying off the original debt.
When you calculate capital repayments on a buy to let mortgage, this will reflect that you are paying both the interest the lender is charging you to borrow the money and the original amount you borrowed. You will own the property outright at the end of the term.
Interest only buy to let calculations will mean you do not own the property outright at the end of the term. You would have to take out another mortgage, sell the property, or find another method to repay the lender the lump sum.
On a like-for-like loan, monthly interest only payments would be lower than monthly capital repayments. The difference between the two amounts can be significant.

Using the calculation for a buy to let mortgage application
If the mortgage repayments will be over the rent, you can charge you might consider attempting to save up a larger buy-to-let deposit.
The figures from the calculator can help start your search for a mortgage agreement in principle. Call us to get a full mortgage illustration, worked out from your deposit, rental income and personal circumstances.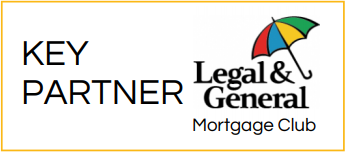 Simply fantastic reviews!
1247