Get a great deal on a bridging loan from an extensive range of lenders.
About bridging finance
Bridging loans are a form of short term property lending, which can be used for a range of purposes. They allow you to finance things like buying at auction, to fund the purchase of an uninhabitable property, or finance modifications to an existing property.
Bridging finance is ideal for purchasing property at auction, as most auctions give you just 28 days to complete the sale of the property. Securing a mortgage in within that period is usually impossible.
Another common purpose of this type of loan is to finance the purchase of properties that require renovation.
Mortgage criteria requires the security property to be fit for human habitation. If there is no kitchen, bathroom or plumbing system the property would not be habitable for the purposes of a mortgage. A bridging loan enables you to buy this type of property, and get appropriate works done before 'exiting' to a mortgage, or selling on the property.
It isn't just property related costs that can be financed by taking out loans like this – bridging finance can also be taken out to cover any cash shortfall you may experience such as to finance a holiday, buy a new car or to cover a VAT bill. This is a similar concept to re-mortgaging to raise capital, but with faster access to the funds.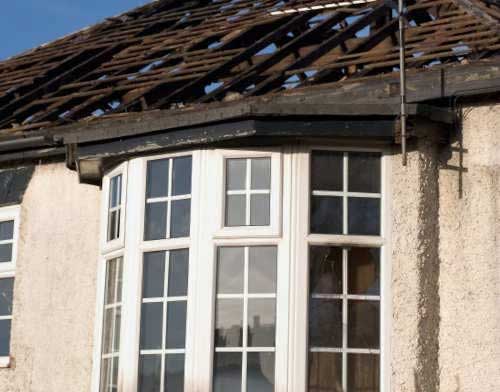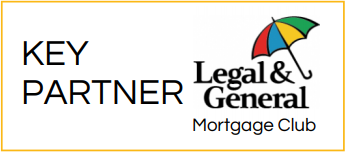 Bridging loans from Commercial Trust
We can help you secure lending up to 75% of the value of a property. We can help you access bridging lenders who offer minimum loan term of 3 months. What's more, you can exit early, without penalty, thereby reducing the term!
These loans also benefit from no early repayment charges.
Bridging finance is available for individuals as well as companies, trusts and partnerships and we can also provide finance for uninhabitable properties.
If you need fast access to funds, secured against a property, a bridging loan could be the perfect solution!

Bridging interest rates
We can help you secure a great deal for your needs from an extensive range of UK lenders.
Bridging loan rates
Bridging loan calculator
If you are considering a bridging finance, understand what monthly payments may look like with our loan calculator.
Bridging loan calculator
Buying property at auction
If you are looking for a bridging loan in order to purchase a property at auction, we'll help you get the ideal solution.
Buying at auction

Information about bridging loans.
A bridging loan means quick access to funds
Loans of this type are specifically designed to enable fast access to funds.
In addition to a wide range of lenders, we also have a bridging lender within our Group. There are two key benefits to this.
Firstly, this sister company employs a manual underwriting approach to bridging lending, that considers each case on its individual merits, rather than broad brush criteria.
Secondly, the turnaround times remain exemplary, alongside other lenders struggling to clear Covid-19 related backlogs.
We will always secure a bridging loan based on it being most suited to your needs, but, we can utilise the advantages of this lender, where it best serves your objectives.
Decision in principle often within 2 hours
Call our specialist advisers on the telephone number at the top of this page, or complete our enquiry form to get started with a quote.
We will get in touch with you as quickly as possible. Once we have the appropriate details, we can commonly get a decision in principle from a lender within 2 hours.

Bridging finance loan to values
The loan to value (LTV) ratio of your bridging works in much the same manner as that of a traditional residential or commercial mortgage. You forward a proportion of the cash up-front, and the bridging lender lends you the rest.
For instance, a 70% LTV loan on a £200,000 buy to let property would require a 30% deposit of £60,000.
An alternative way to raise the deposit would be to offer additional security; for instance, the equity in another property or properties. It is possible to secure a 100% LTV loan in this manner.
Bridging loan exit strategies
A key factor of advice, when taking out bridging finance, is the exit strategy. Bridging loans are a short term financial solution; it should be put in place with plans for a smooth transition to long term finance or sale of the property.
The advice provided for this type of loan should not only address finding the best possible product to meet your circumstances, but also offer guidance on how to move forward when you have repaid the loan.

What our clients say about us
Looking for something different?
No problem, feel free to take a look around...