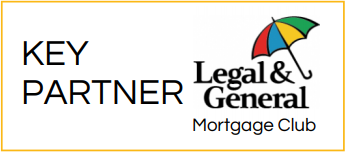 Your buy to let mortgage partner
At Commercial Trust our buy to let mortgage advisors are here just for you.
Our experienced team of buy to let mortgage advisors specialise in understanding your needs properly, to ensure that they find you the most appropriate, cost-effective solution possible.
Whether you are looking to purchase your first buy to let rental property, add another property to an existing rental / portfolio or simply check that you are on the best deal possible, we are here to help you, whenever you need us.
We'll even do the paperwork for you and process the documentation, saving you time and leaving you free to enjoy the rental income!

What our clients say about us

Mortgage rates
Because we deal with over 80 UK mortgage lenders, you can be sure to find a fantastic rate to suit your requirements. Search our rates now.
Mortgage rates
Payments calculator
It is essential to know what the monthly payments as well as the total amount repayable on your buy to let mortgage. Use our online payment calculator now.
Payments calculator
Application process
At Commercial Trust, our team of dedicated, experienced mortgage specialists are here to help you through the application process from start to completion.
Application process
FAQs about buy to let mortgages
What is the criteria for a buy to let mortgage?
You must be 18 years of age, or older
You will need a deposit
The minimum deposit for a buy to let mortgage is 15% of the property value
The rental income of your property must exceed the monthly mortgage payment amount
You must not have been made bankrupt in the last 12 months
You must not have been in, or discharged from, an Individual Voluntary Arrangement (IVA) in the last 12 months
You must not be in, or have settled, a debt management plan in the last 12 months
Your tenants must not be family members
Your property may be subject to a minimum Energy Performance Certificate (EPC) rating
A wide range of investors can secure a buy to let mortgage. We can help:
First time buyers, with no other property
Homeowners investing in their first buy to let
Experienced landlords with one or several properties
Portfolio landlords with a wide range of properties
Looking for something different?
No problem, feel free to take a look around.