Commercial mortgage specialists.
Applying for a commercial mortgage
A commercial mortgage enables business owners and investors to buy commercial property, either to operate their business from, or to rent out for additional income.
Commercial loans are different from buy to let and residential mortgages and can often be far more complex to organise, because lenders frequently need a lot more information before making a mortgage offer.
At Commercial Trust, our team of experienced, dedicated commercial mortgage specialists are here for you! They will get you a great deal, suited to your needs and circumstances, and will help you through the application process to completion.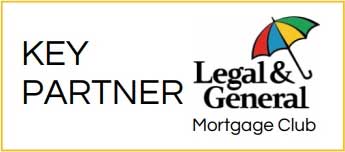 What our clients say about us

Information about commercial mortgages
Commercial mortgages versus other mortgage types
A commercial mortgage helps business owners and investors buy commercial property.
Commercial loans are different from buy to let and residential mortgages. They are far more
complex to organise and lenders want a lot more information prior to making a mortgage offer.

Is experience required to secure a commercial mortgage?
For investors yes, experience as a landlord will impact the loan amount a lender will offer. The loan to value (the proportion of the property value that can be borrowed from a lender) is affected by the investor's experience as a landlord.
If the landlord is buying a commercial property that they will be operating their own business from, their experience of working in that sector of industry will also affect the loan to value they can achieve.
It is possible to secure a commercial mortgage on a building intended for occupation by a start-up business. Some industries will only achieve a loan to value, of say 50%, where others will go up to 60%-75%.

What should I expect from a commercial mortgage broker?
Investors using a broker to make a commercial mortgage application should expect:
A detailed level of research to find a suitable mortgage
Consider mortgage options from many lenders to find the best deal possible
This deal should be encompass the needs and circumstances of the client
That, wherever possible, the administrative tasks associated with completing the mortgage is done for the client
Regular updates on the progression of the case are given, without prompting
That the mortgage completes within an efficient timeframe

Commercial and semi-commercial property types
Below are examples of properties that you might use a commercial mortgage to buy:
Commercial property
Warehouse
Office
Shop
Restaurant
Garage
Leisure centre
Hotel
Semi-commercial property
Flat above shop
Multiple rental properties and businesses on one plot
Residential home and business on the same plot
Terrace with houses and business premises

How much do you need for a commercial mortgage deposit?
Commercial property lending carries more risk than for a residential rental property. For this reason, commercial lenders require a deposit to be a minimum of 25%.
The type of commercial premises being invested in will also affect the amount of deposit required. Some property types are higher risk to lenders than others. Where this is the case, a bigger deposit mitigates the risk of lending.
Another consideration, when it comes to raising a deposit, is that if you are struggling to raise cash, it may be possible to borrow against other property you own, if you have the equity available to do so.
Can I borrow 100% loan to value on a commercial mortgage?
The ability to borrow 100% of the value of a commercial property in the absence of other security is limited.
One exceptional circumstance is the healthcare sector. A dentist or a doctor wishing to invest in a building for their surgery can borrow up to 100% of the property value.
There are other ways to achieve 100% borrowing on a commercial property, for other investors.
This would require using another property as security, for instance an investors residential home, and borrowing against it (this may involve a 'second charge' on the property, rather than amending any existing residential mortgage); as well as taking out a commercial mortgage.
So, whilst 100% LTV commercial mortgages are restricted to doctors and dentists, there are ways to raise additional funds for a commercial property.

Can I get a commercial mortgage on any property?
Acceptable security for commercial mortgages is usually bricks and mortar Freehold, Long Term Lease (LTL) and properties that will not have more than 40% residential usage.
A lease can be of any length, but the longer the better. This is because, with longer leases comes greater security of rent being paid.
Commercial mortgages can also be secured on land, with or without planning permission, but if you then wish to build on the land, a development loan would be needed
Bear in mind that there are other associated costs you will need to cover as part of the process of buying business premises, e.g. solicitors fees, surveyors fees, business rates, local authority charges for services, insurance, repairs and maintenance, running costs/service charge, stamp duty land tax, VAT.
Who will be held responsible for commercial mortgage payments?
If you are a limited company the directors are liable for the repayment of a commercial mortgage, if it is not repaid by the business.
For partnerships and sole traders, all named individuals are held responsible.
It is also possible for individuals to secure commercial mortgages in their own name, in which case the liabilities would lie with the named mortgagee(s).
Looking for something different?