HMO mortgages
We help our customers secure the very best HMO mortgages for their needs from a range of over 80 lenders.
HMO mortgages (also known as "House in Multiple Occupation Mortgages") are designed to allow you to purchase a property in order to rent it to multiple occupants.
Whether you own a single property, a large multi-property portfolio or anything in between, we will find you a fantastic deal.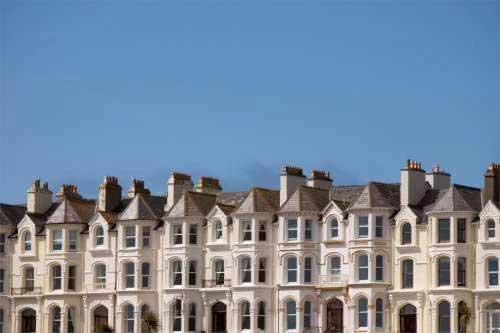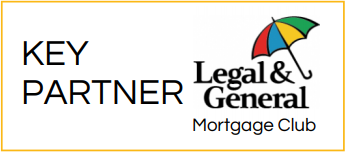 We'll get you the very best HMO mortgage available from over 80 lenders.
At Commercial Trust we have a panel of over 80 UK based lenders. We will find you the very best rate for your HMO mortgage that they have to offer.
The rates in our HMO mortgage calculator are updated twice a day, with HMO mortgages from banks, building societies and niche lenders.
Use our calculator to compare the rates of over 80 UK HMO mortgage lenders.

Information about HMO mortgages.
HMO buy to let mortgage criteria
Every HMO buy to let mortgage lender will have their own specific set of criteria; the summary below is a general guide.
Loan amount: many lenders stipulate a minimum of £25,000, however it is possible to borrow less than this. The maximum loan amount is £15m.
Maximum loan to value: up to 80% LTV
Self-contained units: no maximum with some lenders
Individual rooms: no limit on the number with some lenders
Multiple kitchens: may be considered
Tenancy agreements: individual rooms, or joint and severally liable tenancy agreements are eligible, dependent on the lender
Tenants receiving benefits: may be considered with some lenders
Affordability tests: may include rental for each room or flat
HMO mortgages are a specialist form of lending, not all lenders offer HMO mortgages
Due to the specialist nature of an HMO property, the rates are typically higher than for standard buy to lets
Experience is an important element for many lenders. There are very few lenders who lend to first-time landlords looking to finance an HMO.
All of the above is subject to each HMO mortgage lender's own criteria.

The pro's and con's of HMO's
Houses/Homes in Multiple Occupation (HMO's) can present a great opportunity for landlords because properties of this type commonly offer a higher than average rental yield compared with standard buy to lets.
HMO's can require more work to maintain and there can be more red tape, than for other types of buy to let. Familiarise yourself with your responsibilities and ensure you are prepared to undertake the work involved, before you invest.
You should also consider the opinion of a valuer, who represents the lender and will report back on whether or not there is a business case for an HMO property.
This will take into account the local area and property types. The valuer will ask if there is market demand for an HMO property? Is the market saturated? This will be fed back to the lender, who will make a decision on buy to let lending.

How is an HMO different from a Multi-Unit Block?
HMO and Multi-Unit Block properties are both owned (either outright or with a mortgage) by the land-owner. They both offer accommodation to different tenant units.
But, a multi-unit block has no shared living facilities. Each unit will have a front door, behind which are kitchen facilities, a bathroom and living space (whether that is separate lounge, dining and bedroom space, or a bedsit, where one space combines bedroom, lounge and kitchen facilities).
If a multi-unit block does not share utilities, the units could, hypothetically, be split into leasehold titles and sold separately. You couldn't, however, sell a bedroom in an HMO under a separate title, as it would lack all the facilities required.

HMOs versus Multi-Unit Blocks, in the eyes of lenders
HMOs and multi-unit blocks are specialist property types. Lending for each reflects the similar way they are occupied by multiple tenant units. If a lender offers HMO mortgages, they commonly also lend on multi-unit blocks.
One important consideration is the process of valuing a multi-unit block, which is different to an HMO.
When a lender sends a valuer to assess this type of property, they commonly want to understand the value of the whole property and the value of each unit, if it were let under separate leasehold titles.
A valuation essentially demonstrates that if the property had to be sold, it would make the money to cover the outstanding mortgage amount. Where this assessment is on a multi-unit block, the lender may want to be sure that – were the property to be sold as separate leasehold properties – each unit still fits with its criteria.
If one unit falls outside of the lender's criteria, under this hypothetical scenario, the whole mortgage application may be declined.
Similarly, some multi-unit blocks share utilities (e.g. water supply), which would prevent the units from being split, without renovation. This could also affect a mortgage application, with some lenders.
The opposite doesn't apply to an HMO, because the tenants share facilities.

Why HMO property may offer higher rental yields
When you invest in an HMO property, the rental income from multiple rooms (as opposed to renting the property out as a single dwelling) often results in higher aggregate income.
This is why letting a property as an HMO may be more profitable, than to a single family unit.
Below is an example of how higher rental yield can be achieved by letting a property as an HMO.
A landlord owns a four-bedroom house. The landlord could rent the property to one family unit for £1,200pm.
However, if the landlord rented out each of the four bedrooms to different people, with a monthly rent of £400 per room per month (assuming this is realistic for the property), this would mean a total of £1,600. This is an increase in overall rental income of £400 each month on the property.
It may also be possible to convert reception rooms into bedrooms (which a family may not choose to do) and therefore increase the potential rental income even further.

Buy to let versus HMO mortgages
There are a couple of differences between standard buy-to-let and HMO mortgages, most notably in availability, HMO mortgage rates, and lender fees.
As HMO's have multiple occupants, they are deemed a higher risk to loan money against, than a normal buy-to-let. This is because HMO tenants tend to have a more transitional and/or seasonal (e.g. students) lifestyle. This can mean higher levels of tenant turnover and voids, should one or more of the tenants move out, without immediately being replaced.
A single family unit in a standard buy-to-let will tend to be more settled, with longer-term plans to reside in the property.
Secondly, due to the aforementioned risk with lending to an HMO and the specialist nature of the mortgage, the lender's fees are often higher on HMO-specific products.

HMO licensing
The rules around HMO licensing changed on October 1st, 2018. Check whether your HMO property will require a licence from the relevant local authority.
Do I need an HMO licence?
You must have a licence if you're renting out a large HMO. Your property is defined as a large HMO if all of the following apply:
It is rented to 5 or more people who form more than 1 household
It is at least 3 storeys high
Tenants share toilet, bathroom or kitchen facilities.
Even if your property is smaller and rented to fewer people, you may still need a licence depending on the area the property is located in.
If you are unsure, check with your local council.

Applying for an HMO licence
The UK government's website offers a postcode-based search in order to identify which council issues licences for your property, and where you can access further information regarding HMO's and their licensing:
Failure to apply for a licence when one is required can carry significant penalities.
It is worth noting that:
You will need a separate licence for each HMO you run
Councils may have long timeframes (months) for processing a licence, so plan ahead
There are conditions associated with an HMO licence, including (but not limited to):
The property must have adequate space and facilities for the residing tenants
The manager of the HMO (you or the agent) must be 'fit and proper' e.g. no criminal record or breaches of landlord laws or codes of practice
Gas certificates must be updated annually and sent to the licensing council
Smoke alarms must be installed and maintained
Safety certificates for all electrical appliances must be available on request
If you fail to meet the conditions on a licence without a reasonable excuse you are committing a criminal offence and could face significant penalties.

What our clients say about us
Looking for something different?
No problem, feel free to take a look around