What is a buy to let mortgage?
A buy to let mortgage is a specific loan for landlords or investors who want to purchase a property to rent to someone else.
This can be used for a property ranging from a single-occupancy house or flat, a house of multiple occupancy (HMO) or a multi-unit block (MUB). We also offer buy to let mortgages for holiday lets, mortgages for landlords using a limited company and work with portfolio landlords to secure mortgages for all their properties.
Whether this is your first buy to let mortgage or your tenth, we offer a fast and reliable service to provide you with a great product from our wide range of lenders.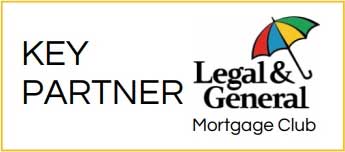 We work with a range of over 80 UK buy to let mortgage lenders, including:

What is the difference between a buy to let mortgage and a residential mortgage?
A buy to let mortgage is used to purchase a property that will be rented to a third party. A residential mortgage is for a property you plan to occupy.
A buy to let mortgage is different as the property is seen as an investment, rather than a place to live. It is similar to a residential mortgage in that you will need to meet certain criteria, and you will have to pay a deposit, but you won't be able to live in the property yourself.
If you rent out a property where the mortgage is intended for the owner to live in it, this will likely breach the terms and conditions of the mortgage. This is unless you have "consent to let", a temporary contractual arrangement with your lender to rent your property.

Who are buy to let mortgages for?
Buy to let mortgages are for anyone who wants to purchase a property they plan to rent to someone else.
These could be first-time property owners or seasoned investors. We can help landlords, with portfolios of all shapes and sizes, to find the right buy to let mortgage product for them.
Some landlords buy properties through limited companies. There are specific buy to let products for this type of lending.
Holiday let and short term "Airbnb" style properties can also be financed with a buy to let mortgage, click through on the following link if you're looking for more information about buy to let mortgages for holiday lets.
What is the minimum deposit for a buy to let mortgage?
The minimum deposit for a buy to let from our lenders is currently 15%. This means the maximum borrowing amount is 85% of the property value.
Generally speaking, the more money you can put into a deposit, the greater range of initial rates you will have access to. This is because if the borrower takes on more financial risk, this reduces the risk to the lender.
Can you get a normal mortgage for buy-to-let?
As a rule, no. You will need a specific buy to let mortgage to purchase a property if you plan to rent it out.
Regulated, residential mortgages are not suitable if your sole aim is to rent out your property. Most lenders will have clauses against this in their terms.
If you find yourself an "accidental landlord" (e.g. if you have been unsuccessful at selling your home and rent it out while it is on the market to try and recover some costs, you inherit a property, or your job role requires you to move temporarily and you do not wish to lose your home) you will need to notify your lender about the change in your circumstances. They may give you a Consent to Let, which allows you to continue your current mortgage while renting. However, they may request that you switch to a buy to let product, which we can help you with.

Who is eligible for a buy-to-let mortgage?
Anyone could potentially buy a property and rent it out. However, each mortgage lender will have its own specific lending eligibility criteria. You will need to meet these criteria before you can be approved for their products.
You will likely be eligible for a buy to let mortgage if you meet the following:
You are at least 18 years old
You can meet the minimum deposit requirements
You can meet the lender's rental requirements (usually that the rent from the property is 125% of the mortgage payments)
You must not have been made bankrupt in the last 12 months
You must not have been in, or discharged from, an Individual Voluntary Arrangement (IVA) in the last 12 months
You must not be in, or have settled, a debt management plan in the last 12 months
Your tenants must not be family members
Your property may be subject to a minimum Energy Performance Certificate (EPC) rating
Some lenders may have additional requirements such as your minimum personal income or a limit on the maximum age that you can be to get a mortgage. However, if this is the case, our advisors can work with you to find specialist products that require no minimum income or have no upper age limits.

How does a buy to let mortgage work?
A buy to let mortgage is money from a lender, either a bank or building society, which you use to purchase a property to rent out. You will then be responsible for paying back the money on either an interest-only or capital repayment structure for the loan term.
Interest-only buy to let mortgages only require you to pay the interest (a sum of money the lender charges for borrowing money from them). At the end of the term, you will still owe the lender the lump sum you borrowed.
You either need to pay back the lump sum from another source, remortgage the property or sell the property to cover the capital cost.
Capital repayment mortgages mean that alongside the interest on the loan, you will be paying off the lump sum you borrowed. You will end up owning the property at the end of the loan term.

What is the process of applying for a buy to let mortgage?
We are here to help you through the buy to let mortgage application process, from start to completion.
Submit an enquiry – either through live chat, through our enquiry form or by calling the number above.
One of our team of experienced Mortgage Advisors will give you a call. They will gather all the information they need to assist you in a "Factfind" going into detail about your situation and needs. This includes the property that you want the mortgage on, your financial situation and an indication of your priorities, as well as a discussed timescale.
Your Advisor will go away and assess your requirements against our lending panel. They will come back to you with the one lender option they feel best suits your needs.
Once you have agreed to proceed with the lender recommended, you will be passed over to our team of dedicated Account Managers. They will get a decision in principle from the lender to confirm that they would be happy to proceed with your application.
Next, your Account Manager will submit your application. This will include the lender needing to conduct a valuation on the property to determine the details match those provided. This way they can ensure they would be able to recover the money lent to you and that the rental yield will match their stress-testing.
Once the lender is happy, you will receive a formal mortgage offer that outlines terms and conditions. If you are happy with this offer, you will then need to instruct your solicitors to complete the legal requirements of the mortgage.
Following the legal proceedings, you can agree on a date for the exchange of contracts.
Once contracts are exchanged and the deposit is paid you will be able to agree on a completion date.
Completion, you now legally own the buy to let property and can get the keys.
Your Mortgage Advisor and Account Manager will be with you every step of the way. They will assist you with the paperwork and with chasing for documents to ensure that your mortgage application runs as smoothly as possible.

What are the criteria for a buy to let mortgage?
The criteria for a buy to let mortgage varies between lenders. Most require you to be over 18, have access to at least a 15% deposit and be investing in a property where the rent exceeds the mortgage payment to ensure you can afford the mortgage.
Our mortgage advisors are here to help you find a buy to let mortgage that suits your needs and circumstances. As a specialist broker, we can help a variety of landlords with all sorts of property scenarios.
You could be an experienced portfolio landlord with an extensive portfolio who is looking to remortgage all of your properties, hoping to secure a better rate.
You could be a first-time landlord who is unsure of the steps it takes or what products could best suit your needs.
You could have a complicated HMO deal that doesn't seem to fit any high-street lender's criteria.
You could be a first-time buyer who doesn't have a residential property so are not clear on the mortgage process.
You could be an experienced landlord who is looking to expand a portfolio or remortgage.
Can I get a buy to let as a first-time buyer?
Yes. Buy to let mortgages for first time buyers and first time landlords do exist. We can help you find a great deal from our lender panel.
To learn more about how to apply for a buy to let mortgage for a first time buyer, you can call our team directly on the number above or use our live chat feature.
To see if we can help you find the right mortgage, get in touch with our buy to let mortgage advisors.
How much can you borrow for buy to let mortgages?
You can borrow up to 85% of the property loan to value for a buy to let mortgage. You will need to have a 15% deposit.
Unlike residential mortgages which are often calculated on your salary, buy to let mortgages use the rental income to determine the loan.
Some lenders also require a minimum income as well, to make sure that you can cover the monthly payments if the property isn't let for a period of time. However, we also have access to lenders who do not take salary into consideration for people who are self-employed or who want to use the rental income to cover the costs.
Unsure as to if this would be a good fit for you? Get in touch with our advisors to find out how much you can borrow by clicking here.
Where to get a buy to let mortgage?
As a specialist buy to let broker we have access to a wide range of over 80 lenders and can assess all their products to find the one that suits your needs.
Whether your focus is on securing the best initial rate, the longest initial rate term or the best additional benefits our mortgage advisors will do the leg work for you in recommending what they feel is the best product for your requirements.
To get a buy to let mortgage quote, speak to one of our advisors today.

What are the restrictions on a buy to let mortgages?
Some of the restrictions on a buy to let mortgage include not occupying the property yourself, and not renting to family.
If you are occupying the property yourself, you would need a residential mortgage. To rent to an immediate family member you will need a regulated buy to let.
This is because mortgage payments are reliant on the tenant paying the rent. If the tenant was unable to pay the rent, then a new tenant may need to be found. This can pose a conflict of interest if the tenant is a family member as there are emotional reasons why you would not want to ask them to leave the property. This heightens the risk to the lender of the debt being paid, a risk the lender naturally wants to guard against.
Can I change my current mortgage to a buy to let?
Yes. If you plan to move out of your current residential property and want to rent it out, you can switch to a buy to let mortgage.
Switching to a buy to let mortgage enables you to rent out a property you used to live in. This falls under an industry known definition of "consumer buy to let".
If you are planning on remortgaging your current property to release equity to buy a new residential property, this is process is called "let to buy".  You can then use the released equity for the deposit on your new home.
How many buy to let mortgages can you have?
There should not be a limit on how many buy to let mortgages you can have. One thing to consider is that some lenders will have different rates for what they consider "portfolio" landlords. This is usually landlords with 4 or more properties but the definition itself varies between lenders as well.
Some lenders may also restrict the amount you borrow from them in total, regardless of how many properties it is used for. While others may place a restriction on how many properties they will lend against. This is all down to specific lender requirements and can be discussed with your advisor.

Buy to let mortgage advice versus financial advice
Buy to let mortgage advice is different from financial advice. Mortgage advice is designed to help you identify the right product from across the market, once you have made the decision to invest in property. Financial advice is likely to be a step before this, where you seek professional help to decide how you want to invest, or what type of investments you would like to make.
It is important to be confident in your decision to invest in a rental property, you may or may not decide to take financial advice. Another important aspect of advice to consider when investing in property is tax advice. This again is a specialist subject and something that falls outside of buy to let mortgage advice. Tax advice may influence whether you choose to buy a property as an individual, or through a limited company.
Once you have reached a decision on investing in property, your buy to let mortgage advisor can do the rest; saving you time by making a thorough search of the mortgage space, to find you a suitable product. Your buy to let mortgage advisor will ask you about your experience in property, the property you want finance for and a few other details that a lender will ask on a mortgage application. By asking you these details, you get buy to let mortgage advice that is tailored very specifically to you, your security property, your investment plans and your financial circumstances.
The risk of not getting all this information is that some aspect of the application, presented to a lender, may fall outside their criteria. This can waste time and money, especially if a valuation has been conducted to assess your property.

What our clients say about us
Looking for something different?
No problem, feel free to take a look around.
1113