This information should not be interpreted as financial, tax or legal advice. Mortgage and loan rates are subject to change.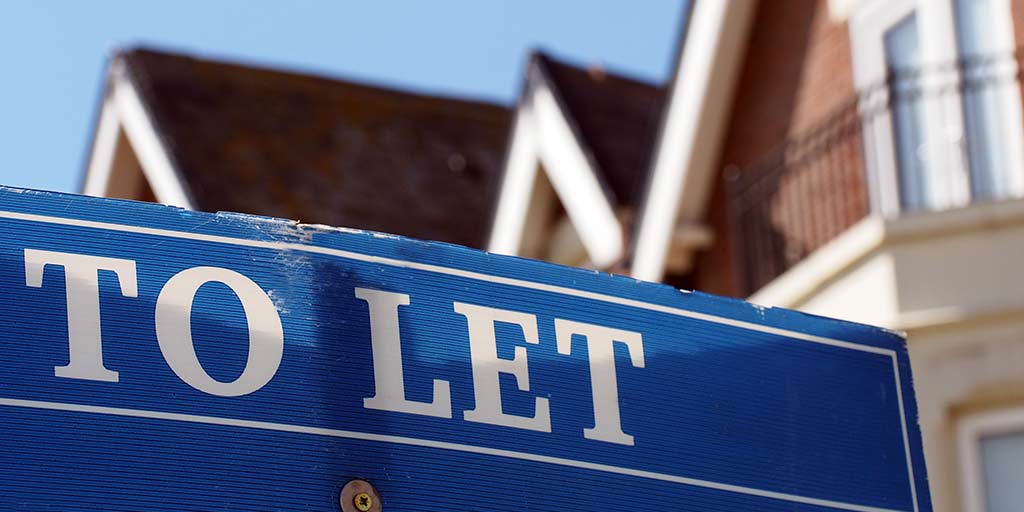 Categories: prs | property market | buy to let mortgages
With huge volatility in the mortgage market and the rising cost of living, we take a look at the private rental sector both now and 12-18 months from now and share the views of Andrew Turner, chief executive of Commercial Trust, on what that picture will look like.
September 2022 rent prices in England
September's average rent cost in England has reached £1,249 – an increase of 1.8%, compared to August. This pushed average rent prices over 13% higher year on year.
Rent prices increased in the majority of England's regions, with the highest rise in rental cost occurring in London. The average rental price jumped up by 6.7%, which resulted in the average rent price in London rising to a whopping £2,055 per month.
However, not all regions jumped in price – the North East region's average rental cost has dropped down to £890, which is a 6.7% decrease from August averages.
Market growth and future market expectations
It has been reported that the annual growth rate of house price has decelerated to 9.5%, down from 10%. Nationwide's chief economist Robert Gardner states:
"There have been further signs of a slowdown in the market over the past month, with the number of mortgages approved for house purchase remaining below pre-pandemic levels and surveyors reporting a decline in new buyer enquiries. Nevertheless, the slowdown to date has been modest, and, combined with a shortage of stock on the market, this has meant that price growth has remained firm."

"By lowering transaction costs, the reduction in stamp duty may provide some support to activity and prices, as will the strength of the labour market, assuming it persists, with the unemployment rate at its lowest level since the early 1970s."
However, business analyst Sarah Coles from Hargreaves Lansdown argues:
"House prices stalled, even before chaos erupted in the mortgage market, and we saw the first month in over a year without growth. This could be a sign of stormier times ahead for house prices.

"There were already gathering clouds in the property market, with surveyors saying fewer people were house hunting and buyers were losing confidence. In fact consumer confidence hit record lows. There was no real rush to buy, and mortgage approvals for purchases stuck below pre-pandemic levels.

"However, the storm broke … with around 40 per cent of mortgages being pulled from shelves, because the pace and scale of the collapse in the bond market meant it was impossible to sensibly price them. When the dust settles, and lenders come back to the market, we can expect eye-watering rises in interest rates.

"This needs to be seen in the context of how dramatic house price rises have been in recent years, and the fact that our bills have raced away too.

"Even if people are still keen to buy, they may no longer qualify for a mortgage on affordability terms. It's difficult to see this as anything other than a sign of things to come, as these pressures raise the risks not only that price rises stagnate, but that they begin to fall. There is the chance that we could see a significant correction in the coming months.

"There's still the possibility that strength of the labour market could help hold the market together. Meanwhile, the fall in stamp duty could help to close the affordability gap, and keep the market ticking over. It's unlikely to stimulate a boom, but it could make a difference, particularly at the more affordable end of the market."
Expectations for the buy to let market over the next 12-18 months
Chief executive of Commercial Trust, Andrew Turner, shared his views on the impact of the changing marketplace on landlords:
"I expect house prices to drop by about 15%, over the next 12 to 18 months. This will bring property back to more realistic levels, because they have been overpriced for some time now.

"The reduction in property prices may well bring landlords, who have steered away from buying because of the elevated prices, back into the market.

"In July 2022, the UK average house price was £292,000. A 15% reduction would potentially bring the price down to £248,200 – which is a huge saving of £43,800.

"Increases in mortgage costs are passed on in rental increases, which we are seeing in data from the industry.

"Given the extent of the rise in rents, many people may be priced out from rent being affordable, due to the rising cost of living, but the demand is so high and rental stock so low, that this is unlikely to impact landlords to the extent that they are unable to find tenants."
Mr Turner added further comment on the impact upon first time buyers and how that may influence buy to let mortgage investors:
"Many residential first time buyers, who have been diligently saving towards a 2-3% mortgage interest rate, have now been set back in their plan to purchase, as rates have shot up. This means less competition in the market for buying property, which is an advantage for landlords."
Related articles