This information should not be interpreted as financial, tax or legal advice. Mortgage and loan rates are subject to change.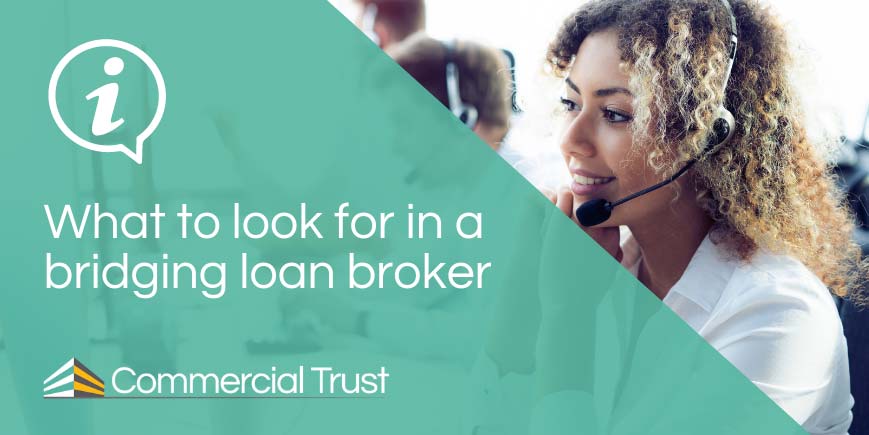 Categories: bridging loans | guides | bridging loan guides
If you are looking for a bridging loan, you might want to consider working with a bridging loan broker. These professionals can help you find the right loan for your needs and make the process of getting approved much easier. In this guide, we will explore the purpose of a bridging loan broker and what they can do for you.
What is a bridging loan broker?
A bridging loan broker is a professional who specialises in helping individuals and businesses find the best bridging loan for their needs. They work with a variety of lenders to find the best loan terms and rates for their clients. Bridging loan brokers are experts in their field and understand lender criteria, so can quickly assess which lender and product is suited to your needs and circumstances.
What are the benefits of working with a bridging loan broker?
There are several benefits to working with a bridging loan broker:
Save time and effort: Bridging loan brokers can save you a lot of time and effort. Instead of spending hours researching different lenders and loan options, you can rely on the expertise of a broker to do the work for you. They will use their knowledge and specialist technology to find the best loan options for your needs.
Access to more lenders: Bridging loan brokers have access to a wide range of lenders, including those who do not accept applications from consumers directly. This means they can find loan options that you might not be able to find on your own.
Expert advice: Bridging loan brokers are experts in their field and can provide you with valuable advice on which loan options are best for your specific needs. They will help you understand the terms and conditions of each loan and help you make an informed decision.
Simplify the process: Applying for a bridging loan can be a complex process. Bridging loan brokers can help simplify the process by guiding you through each step and ensuring that you provide all the necessary information to the lender.
How do bridging loan brokers work?
When you work with a bridging loan broker, the process typically works as follows:
Initial consultation
The broker will speak with you to discuss your needs and goals for the bridging loan. They will ask you questions about the property you are looking to purchase, or renovate and about your financial situation.
It is vital to be accurate with the information you give, because anything you do not tell your broker relating to the application could cause an application to fail. For example, if you have any missed payments on debts it is important to tell your broker about them, so they can match you to a lender who can help you.
Loan search
The broker will then search for loan options that meet your needs. They will look at a variety of lenders and loan products to find the best options for you.
Application process
Once the broker has found a suitable loan option, they will discuss it with you to ensure it achieves everything you need. Assuming you are happy with what they present, they will then guide you through the application process. This includes working with you to gather all necessary documentation for the lender, preparing your application for you and submitting it to the lender on your behalf.
Closing the loan
The lender will go through a process called underwriting, this is where the lender looks at the bridging loan application in detail and carries out the checks they require to go ahead with issuing the funds.
If everything you have told your broker during your consultation is accurate, your application will be accurate and this will help ensure the underwriting process goes smoothly.
Assuming the lender approves the loan, the broker will help you by pushing the case through to completion. They will chase up the lender, surveyor and the legal teams (yours and the lender's) to move the case forward as quickly as possible, whilst keeping you updated, so you can sit back and relax knowing things are progressing as they should.
How to choose a bridging loan broker
If you are considering working with a bridging loan broker, there are a few things you should look for:
Experience
Choose a broker with experience in the bridging loan industry. They will have a better understanding of the lenders and loan products available, and they will be better equipped to help you find the best loan options for your needs.
Reputation
Check the broker's reputation by reading reviews and testimonials from past clients. This will give you an idea of how they have helped other clients and whether they are a reputable and trustworthy broker.
Fees
Bridging loan brokers typically charge a fee for their services. Make sure you understand what the fee is and how it is calculated before you agree to work with a broker.
Work with Commercial Trust
Commercial Trust is a bridging loan broker. The company has been a specialist in this field since it first began in 2012. The company is part of a family owned group called Norfolk Capital, which has a heritage in providing clients with financial solutions since 1988.
Commercial Trust only offers landlord finance solutions. A decision was made to make this the focus for the company to ensure our staff excel in this subject. This means Commercial Trust can offer you exceptional knowledge of bridging loan products to get you the best deal possible from a wide range of lenders.
What's more, we offer world class customer service. You can read our client reviews here.
Related articles