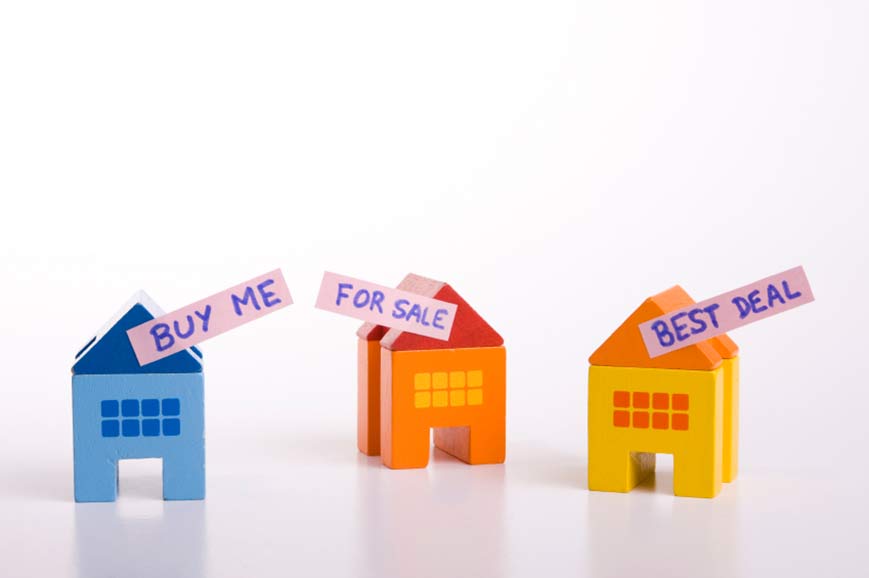 Avoid over-inflating buy to let property values
Sometimes, we are unable to help match a client with a buy to let lender. One of the more common reasons for this is down-valuations – where the value of the property being mortgaged has been overestimated.
This is less common with ordinary purchases. In this instance, unfortunately, buyers usually have to chalk this up to bad luck; shy of instructing their own valuation for the property they wish to buy, there isn't much they can do in this situation.
However, the overwhelming majority of down-valuations are remortgage cases, where the client has in fact overestimated the value of their own property.
Why down-valuations occur with buy to let properties?
In many cases, remortgage applicants are aiming for a specific deal or LTV (loan-to-value) band. It is reasonable to assume that they would therefore push for as optimistic a valuation as possible.
Buy to let mortgage lenders' interests, however, are not always aligned. Their chief concern is to minimise risk, and valuers instructed by lenders are more concerned with limiting their employers' exposure.
Why are buy to let lender valuations often more conservative?
If a lender agreed to lend on a property that had been over-valued, they would be at greater risk of making a loss if they needed to repossess and sell the asset.
This is why lender-instructed valuations tend to be more conservative, and it is this discrepancy that causes down-valuations.
So how is a property value determined?
Property valuation is far from an exact science. Often, sellers and remortgage customers are advised to look at local property values on property portals such as Rightmove or Zoopla. This is because in the first instance, professional valuers are likely to do the very same, as it gives them a good idea of local price trends.
Check local property value trends
The method isn't bullet-proof, of course. Looking online will only tell you the most recent valuation or sold price of local properties, and won't take into account any recent improvements.
Individually, properties in a neighbourhood will vary in worth depending on their condition, position on their road, proximity to local conveniences and transport links… the list goes on.
However, looking online still provides an invaluable guide to what your property's value is likely to be. If your own estimation is severely out of line with local trends, chances are your remortgage application will not be accepted.
This brings us onto the most important piece of advice when estimating your property's value: be realistic!
Value of renovations to a property
Down-valuations occur less commonly, but still occasionally, when clients who have recently purchased a property to refurbish and remortgage have overestimated their value.
Imagine that you bought a two-bedroom end-of-terrace house and added five more bedrooms to make it a house in multiple occupation (HMO). This may well have added a good chunk of value, but the property is still a terraced house, and not a seven-bedroom manor house with a five acre garden!
This seems like an obvious point, but the number of property investors who overestimate the value added by renovations is surprisingly large.
Sometimes improvements are made by owner-occupiers who simply wish to improve their living space, but if you are renovating specifically to add value, be realistic in what you expect to achieve.
Tips for estimating your property value
Look at a wide variety of market data. Listing prices don't tell you much more than the price the seller and their agent want to achieve; sold prices are a much stronger indication of local market forces.
Also look at how long a property has been listed for. If it has sat unsold for months, chances are that it has been over-valued.
Look into other local factors. Anything from local developments and amenities to affluence and crime rates can affect a property's value. Below is a list of useful resources that could help with this.
Look at as many recent comparable sales as possible, ideally in the same street as your property and within the last three to six months.
This won't always be possible, but if it is, it will give you a strong indication of how much your own property might be worth. The figures could also serve as evidence that you may be able to use to challenge a valuer if they down-values your property.
Having found data for recent comparable sales, next consider any factors unique to your property that might make it worth a little more. Have you added one or more extra bedrooms? A conservatory? Have you made energy efficiency alterations? All of these things boost value, but as mentioned, be realistic when determining the amount you think they may have added.
Resources for estimating property value