This information should not be interpreted as financial, tax or legal advice. Mortgage and loan rates are subject to change.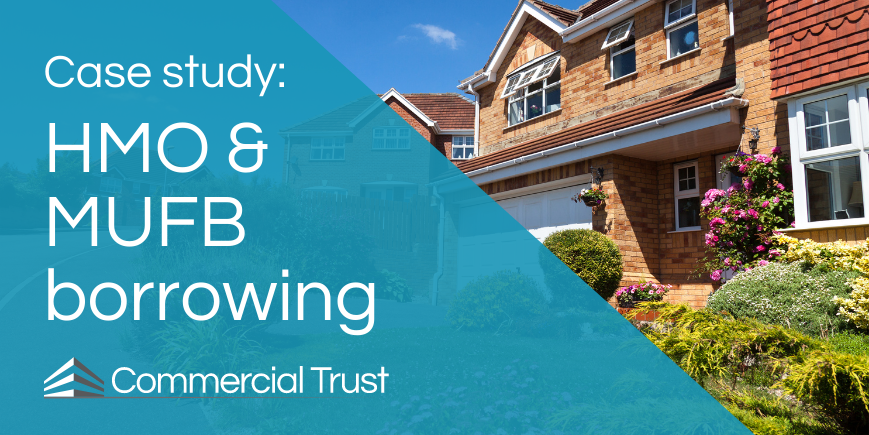 Categories: mufb | hmo | portfolio landlords
Summary of the case
Remortgage to raise capital
Transfer of equity from single to joint names
HMO with 6 units comprising bedroom, bathroom, kitchen; plus two additional shared kitchens
Background portfolio comprising 6 large HMO/MUB properties
What we achieved for the client
£480 monthly saving on mortgage interest, despite raising capital
80% loan to value borrowing
Free valuation
£350 cashback
No product fee
The challenges of the case
Our client came to us with very specialist borrowing needs. The property in question was a multi-tenanted six bedroomed semi detached house. But, rather than being a traditional House of Multiple Occupation, with shared facilities, the property had six multi-unit freehold blocks.
Each unit within the property comprised a bedroom, a bathroom and a kitchen. There were also two further kitchens in the property, for tenants to share.
The client had a background portfolio of properties and was keen to add more to it. One of the objectives was therefore for us to free up equity in the property and release it as cash for onward purchasing.
Furthermore, the client was looking to add another applicant to the mortgage, which is referred to in the industry as a 'transfer of equity'.
19% monthly saving, even when capital raising!
Typically, when raising money from a property, the loan to value goes up and as such the risk to the lender increases, so the interest rates on offer increase, which can lead to an increase in monthly payments.
However, our client had been paying £2480 per month in mortgage payments and we managed to reduce this monthly payment to £2000. This was a 19% saving per month on what the client had previously been paying.
What's more, we secured the client a deal with a free property valuation, £350 cashback at completion of the deal there was no product fee, and the application fee was only £299, with our broker fee being the only other cost.
This was a phenomenal deal for the client and a great outcome, which achieved all of the objectives set and more, having achieved such a significant monthly saving.
Need to knows about HMO mortgage applications
When taking out an HMO mortgage, there are a range of high street and specialist lenders available to you. High street lenders tend to offer the lowest rates, but this comes with a more conservative appetite for risk. Specialist lenders have a more flexible approach to risk but rates will reflect this and are usually higher.
What does this mean in reality?
Where a property is let to multiple tenants, there is a risk that one or more of the tenants will be less committed to the property and may choose to move out before the end of a tenancy period, leaving the landlord with reduced income to pay the mortgage.
This risk can be mitigated by a small number of tenants occupying a property and all of them being tied in to one tenancy agreement (often referred to as an AST, which stands for Assured Shorthold Tenancy agreement).
So, high street lenders will often limit the number of bedrooms a property that they will lend against can have to fulfil their criteria, (e.g. to 4-5 bedrooms) and they will insist all tenants are bound by one AST.
By comparison, specialist lenders will allow larger numbers of bedrooms and accept tenants being on individual AST agreements.
Some specialist lenders place no maximum on the number of bedrooms they will consider.
If you are looking to invest in an HMO or MUFB property, call our advisors on the free phone number at the top of the page, or enquire online.
If you are looking to invest in an HMO or MUFB property, call our advisors on the free phone number at the top of the page, or enquire online.
Related articles