This information should not be interpreted as financial, tax or legal advice. Mortgage and loan rates are subject to change.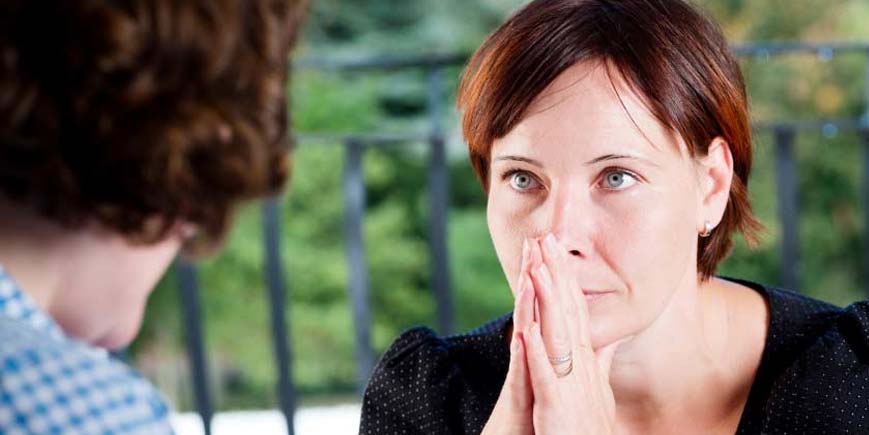 Categories: government and politics | evictions | prs
Scotland's first minister, Nicola Sturgeon, has announced plans for a rent freeze for all private and social housing tenants in Scotland.
These emergency measures revealed to the Scottish Parliament on the 6th of September will also include a temporary ban on evictions and are likely to come into effect immediately, until at least the end of March 2023.
This legislation comes as Scotland's response to the current cost of living crisis and is intended to ensure all tenants have more security this winter, ahead of the energy price increases, as well as growing concerns about a global recession.
The news follows a campaign by Labour MSP Mercedes Villalba for a rent freeze earlier in the year, who said in response to the announcement:
"If the Scottish Government had not used its overall majority to block my proposal for a rent freeze earlier this year, the most hard pressed in our communities could already have had a month of relief from increases imposed by landlords."
Scottish Green Party MSP, Ariane Burgess, added:
"Improving tenants rights and tackling inequality are at the heart of the cooperation agreement that we agreed with the Scottish Government and must be at the heart of our recovery.

"With soaring inflation, skyrocketing bills and increasing rents, these are desperate times for tenants all across Scotland.

"We are facing the biggest social emergency for decades. The rent freeze and eviction ban that the First Minister announced will provide vital stability and support for tenants across Scotland at a time when many are suffering."
While this announcement may on the surface seem like good news for tenants, landlords are understandably unhappy to find they are expected to carry the costs.
Is this the start of rent controls?
Nicola Sturgeon has said her measures are temporary, but landlords in Scotland who are being targeted with this change will likely question whether rent controls – typically where a government dictate what rents can be charged – will follow.
The end date also appears to be flexible, which is bad news for landlords, whose costs are also rising.
Sturgeon said:
"I can confirm that we will shortly introduce emergency legislation to parliament. The purpose of the emergency law will be two-fold.

"Firstly, it will aim to give people security about the roof over their heads this winter, with a moratorium on evictions.

"Secondly, the legislation will include measures to deliver a rent freeze. The Scottish Government doesn't have the power to stop your energy bills soaring, but we can and will take action to ensure that your rent does not rise.

"By definition, these are temporary measures, but they will provide much-needed security for many during what will be a difficult winter. We envisage that both measures will remain in place until at least the end of March 2023."
Strong opposition from landlords
John Blackwood of the Scottish Association of Landlords speaks for landlords:
"Once again the Scottish government fails to grasp the reality of Scotland's housing crisis and has chosen the easy option of attacking landlords for political reasons, which will only further reduce the supply of housing, putting more people at risk. This is not a solution, it will only cause more hardship.

"In just a few weeks, we will see more stories of students and others who can't find suitable accommodation. We warned of this last year and nothing was done but no one should be in any doubt where the blame for that new crisis will lie. It will be at the door of Bute House."
Across the rest of the UK, landlords will be concerned that this step may trickle down to other parts of the country, especially given the fact that Liz Truss is demonstrating her desire to bring good news with her recent appointment. Generation Rent leader, Baroness Alicia Kennedy, has urged Truss to make a similar change.
Those within the rental industry believe that the change in Scotland will cause even more landlords to sell. This leaves the question, which feels worryingly overlooked, what will tenants do when they have no-where to live?
Will Liz Truss make similar changes to the PRS?
In Prime Minister's Questions, on 8th September, Labour minister Lloyd Russell-Moyle asked Leader of the House of Commons, Penny Mordaunt, about the Private Rental Sector (PRS):
"Will the Government consider having a debate on the private rented sector? It is one of the other key pressures on the cost of living crisis. I am pleased that the Government are—hopefully—about to deal with the energy crisis, but unless we deal with spiralling rents and ongoing evictions, people will suffer this winter. Will the Government bring forward a debate on this matter in Government time?"
In reply, Mordaunt said:
"I would be happy to raise that matter with the Secretary of State. The hon. Gentleman will know from the Prime Minister's statement that the cost of living and related issues are a priority for this Government, and I will certainly take that up with the relevant Department."
Ben Beadle, CEO of the National Residential Landlords Association did share sentiment from the new Prime Minister that may offer landlords under her leadership reassurance. He compared Truss' stance with Rishi Sunak's:
"Truss has been the more outspoken of the two, telling me directly that the government has been 'too hard' on landlords in the past, and that she wants to encourage landlords to remain in the sector and rent out homes rather than selling up.

"At a hustings event I attended earlier this month, she promised a 'change of approach', but did not elaborate as to what that approach would be or how she will encourage landlords to continue to invest.
We will monitor any future news impacting the PRS coming out of Downing Street.
Related articles