This information should not be interpreted as financial, tax or legal advice. Mortgage and loan rates are subject to change.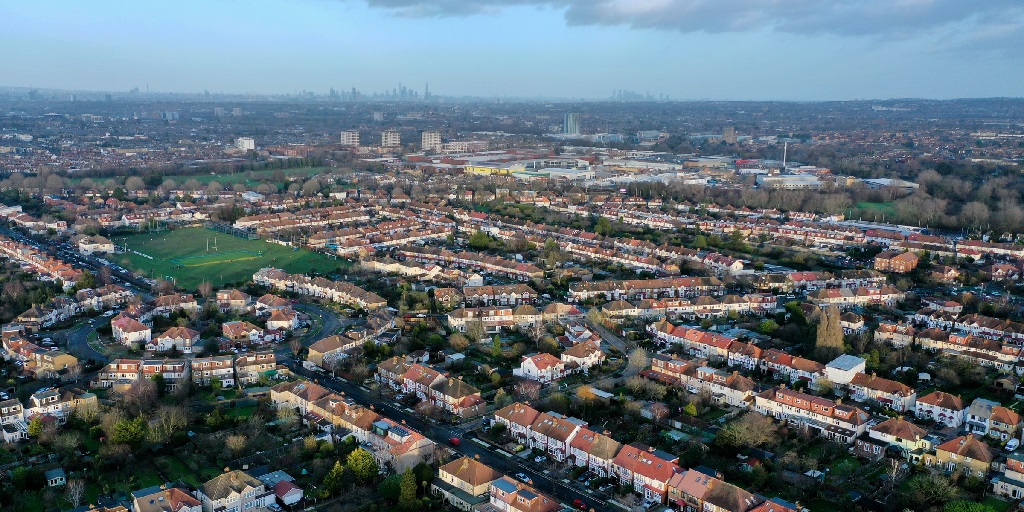 Category: property market
Conservative led think tank Bright Blue has been working with the housing charity Shelter to produce a collection of 16 essays known as 'Home Advantage' which they describe as "a fresh centre-right vision to resolve the housing crisis in the U.K"
Bright Blue explains the publication's purpose is to "seek(s) to renew the conservative mission on housing, providing a blueprint for current and future decision-makers. This book comprises four sections, each consisting of essays to resoundingly make the case for housing as a key tool in advancing four conservative goals: security, community, stewardship and conservation."
The conservative party
The foreword for the publication is written by current Housing Secretary Michael Gove MP, outlining his views on the current state of the sector and confirming his support of the essays.
He begins:
"Every single person in this country, no matter where they are from, what they do or how much money they earn, deserves to live in a home that is decent, safe, secure and affordable.

"Along with the campaigners and political colleagues who have contributed to this thoughtful collection of essays, I am more committed than ever to building a modern, radical and successful conservative housing policy that works for everyone, whether they rent or own."
There are also contributions from other Tory MPs including Damian Green, John Penrose, Shaun Bailey, Selaine Saxby and Jo Gideon. A strong conservative voice in this publication further demonstrates the party's intentions to act upon the current housing crisis in the UK.
Shelter and Bright Blue
The Chief Executive of Shelter, Polly Neate explains the importance of this publication and the impact it intends to have:
"The housing emergency is robbing hundreds of thousands of people of a safe and secure home, and undermining the future of local communities from Cornwall to Northumberland. Private rents are skyrocketing, over a million households are stuck on social housing waiting lists and homelessness has almost doubled in the last 10 years, but time and time again housing gets left off the political agenda.

"The government needs to start listening to the growing range of voices calling for bold action on housing, an issue that will be critical at the next General Election. Access to a decent home is as vital as education or healthcare. The only way to make sure everyone has a home they can afford to live in, and one that allows them to thrive, is for the government to prioritise housing and build a new generation of good quality social homes with rents tied to local incomes."
Ryan Shorthouse, Chief Executive of Bright Blue comments:
"A Conservative government, now in power for 13 years, needs to make genuinely affordable and appropriate housing – of all different types of tenure – accessible to a much wider proportion of the population, especially younger generations and those on modest incomes.

"There is no silver bullet to fix the housing crisis. But, without bold and urgent steps, the housing situation in this country is only set to get worse, to the detriment of the national interest and the very survival of the centre-right. We need new, radical solutions now."
Noteworthy recommendations
Though the full publication contains a number of strong and impactful recommendations, there are certainly a few that stand out more than others.
Shaun Bailey's essay outlines the need to build an additional 90,000 social homes a year and how it could help relieve some of the pressure on the Private Rental Sector, as well as supporting the construction industry.
There is also a suggestion of extending the standard tenancy length to three years, giving private tenants more security and a chance to settle into their homes without the worry or financial impact of having to move again after only one year.
James Cowling also brings up the need to extend the Decent Homes Standard to the private rental sector, something which has long been discussed ever since its introduction in the 2000s.
You can read the full pdf version of 'Home Advantage' on Bright Blue's website.
Impact on landlords
As of late, the upcoming Rental Reform Bill appears to not have been a top priority for the government, with a lack of transparency on the details of the bill as well as no clear date on its introduction, it is thought that the government is intentionally trying to push more landlords out of the private rental sector.
The release of this publication, especially with contributions from members of the conservative party, is likely to spark fresh frustrations for landlords who have been against the reform since it's initial announcement.
Related articles