This information should not be interpreted as financial, tax or legal advice. Mortgage and loan rates are subject to change.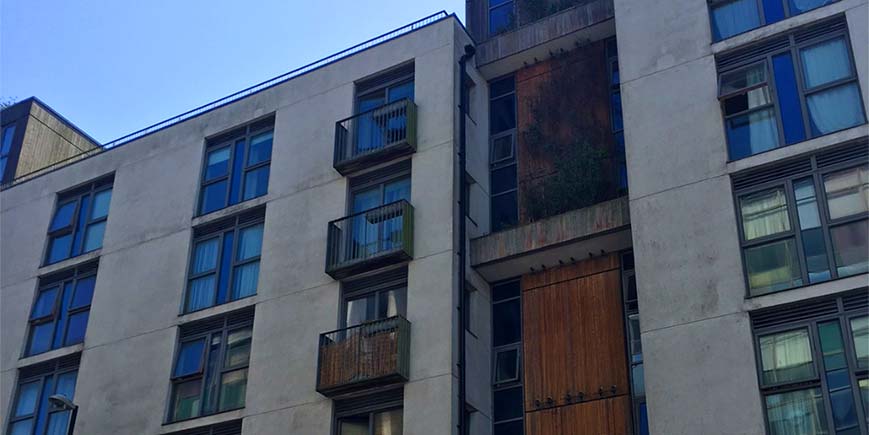 Categories: government and politics | buy to let mortgages | hmo
According to data from Savill's, the top 30 student towns have high demand for rental properties, with supply dropping away. As property investors seek higher yielding options, could student houses of multiple occupation be the answer?
The number of students within the UK rose to 2.9 million within 2021-2022, 70 percent of which are undergraduates, according to the student records of the Higher Education Statistics Agency (HESA).
The higher education sector is strong within the UK, allowing millions of young adults the ability to pursue the education they need to secure a career – with national and international demand.
However, these universities are located in cities that not only have to supply the students with properties, but the general population too. With some landlords choosing to exit the private rental sector, supply of rental properties in these student cities is failing to meet demand.
As landlords look for higher yielding rentals, to combat increasing mortgage costs, could more be encouraged to diversify into student lets, as a win-win for tenants and investors alike?
Supply shortage for student lets
According to Savill's data, comparing Q2 of 2023 versus the average Q2 of 2017-2019 ('before pandemic'), the top 30 student cities saw 24.5 percent less rental properties, while the number of full time students increased by 6.3 percent over the same period.
London has the most housing dedicated specifically to students than other university locations, however, there are still 3.8 students for every place to stay in the nation's capital (the UK average is 2.9). According to the data, London's private rental sector has 30 percent less available properties when compared to levels seen before the pandemic – driving up average rent by 12.8 percent over the past year.
The city of Durham, whose university is one of the UK's leading institutions, had three-bed listings fall by 41.8 percent, while four bed listings fell by 32.4 percent over the year 2020/2021 to 2021/2022.
Canterbury has the highest growth annually in terms of the number of full-time students, with the amount increasing by 24.1 percent for the year 2020/2021 to 2021/2022. However, for Canterbury, listings for rental properties were down by 33 percent, compared to levels seen before the pandemic.
Bath also had an 18.7 percent increase in full-time students between 2020/2021 to 2021/2022, while rental listings were down 35.2 percent, compared to levels seen before the pandemic.
HMOs are the ideal solution for lower-cost student living
Houses of Multiple Occupation (HMOs) are ideal when renting to students, as this property type offers lower living costs than an entire rental property and ties in with the strong community spirit between young people.
Of course, students can be somewhat notorious for not having the most well-honed housekeeping skills, so clear rules and maintenance are key to success.
Jorden Abbs, Chief Executive for specialist mortgage broker Commercial Trust had this to say:
Buy to let mortgage rates have been at historic lows in recent years, so landlords are feeling the pinch of increases driven by the Bank of England's Base Rate rises, in their work to bring inflation under control.

Investors considering diversification into higher yielding rentals are presented with exactly that here, through this supply shortage for student accommodation.

HMOs do not have to be very large properties. A standard three or four-bedroom home can be set up as a student let. Many student landlords will use one of the reception rooms as an additional bedroom, to maximise yields, whilst still offering spacious accommodation to student tenants.

With all this in mind, investment in student rental accommodation may be an ideal investment route to help ease the problems universities are facing.
Considering an HMO investment? Get mortgage help
As a specialist broker, Commercial Trust is well-placed to help existing or prospective student landlords find a deal on an HMO mortgage. We have access to a huge range of lenders from across the UK marketplace. Your advisor will identify a product for you based on your current and future investment plans and help you navigate the high street and specialist lending options.
Contact us today to discuss an HMO mortgage.
Related articles