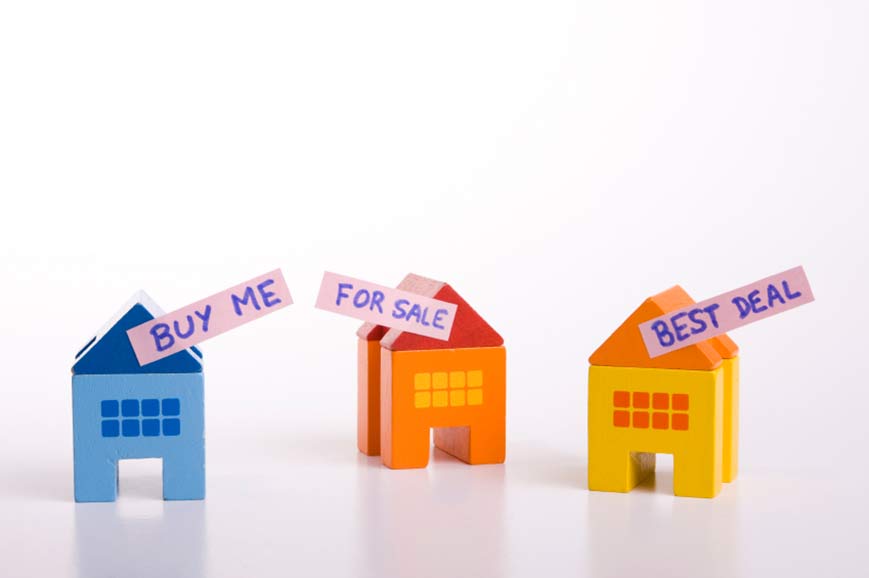 Buying a property at auction can sometimes be a great way to snap up your next investment. Read our top tips to consider when buying a property at auction below.
Choosing the right property for you
Are you looking for a project property? Or something you can rent out from the get-go.
Figuring out what you are looking for in your next investment is the first step you will need to take.
Properties that are in a particularly poor state of repair may be deemed 'uninhabitable' if the property lacks a working kitchen or bathroom, or has structural issues.
This is likely to mean that you cannot get a mortgage for the property straight away.
However, these types of properties can be picked up for a discount at auction and, if you are willing to put in the effort to bring them up to standard, can make decent profits from renting them out to tenants.
You may also wish to consider your current portfolio of properties, if you have one. Do you mainly specialize in HMO rentals, standard buy to lets, or would a holiday let property compliment your investment strategy?
Learn how your auction will work
There are rules and disciplines that are used by experienced auctioneers and potential buyers.
It is essential that you understand how the public auction you are planning to attend will work.
Some auctioneers may have strict pre-bidding processes that you will need to complete, before being permitted to make bids.
Just turning up on the day expecting to participate might not be the right approach.
You will also need to understand what the immediate implications of a winning bid are. Typically you will need to pay 10% of your winning bid immediately, but this varies between auction houses.
Ask the auctioneer in advance for advice about the auction, so that you are not caught by surprise and return home empty-handed.
Secure your finance
Due to the nature of auctions, things move at a quick pace. Because of this, it is essential to arrange your finance in advance.
You will need to work out what you can afford to bid and what it will cost you in the end.
Usually, auction buyers will have 28 days after the auction to complete the purchase and pay the balance, although it can be less than this sometimes.
A common way to finance an auction purchase is through a bridging loan. A short-term finance product that allows you the flexibility that a traditional mortgage doesn't offer.
Bridging loans can also usually be arranged quite fast, so you will be able to get the cash you need quickly, before exiting into longer-term finance such as a traditional buy to let mortgage.
You can learn more about the process of getting a bridging loan on our main page.
Research, Research, Research!
Once you have selected a potential property within your budget and know where the funding is coming from, your next task should be to read and fully understand the legal pack which comes with each property lot.
This contains documents relating to the property and is prepared by the seller's conveyancer.
You will need to make sure that you have understood all of the properties, such as special conditions of sale, covenants, restrictions and rights of access.
You can request the legal pack in advance and ask your conveyancer to check it out as well.
It is also highly beneficial to visit the site, as you can learn a lot about who your prospective tenants could be from visiting a property and you can see for yourself what exactly you are buying. You can commonly do this by attending open house viewings set up by the auction house selling the property, but check as this is not always possible.
Is it a good investment?
Critically for landlords, you will need to consider how to best maximise your rental yields.
When choosing your property, you should consider factors such as the general area, schools, social amenities and transport links, while being mindful of the future capital growth of their chosen property.
Only you can make that decision and decide if a specific auction property is the right pick for you.