This information should not be interpreted as financial, tax or legal advice. Mortgage and loan rates are subject to change.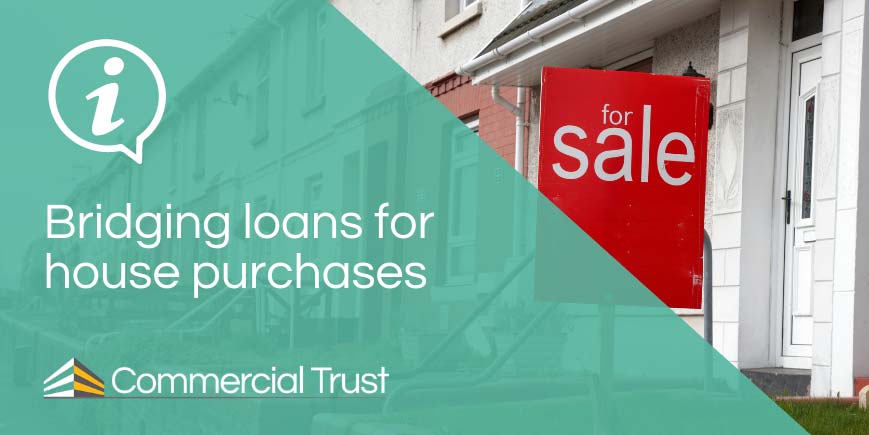 Categories: bridging loans | guides | bridging loan guides
When you are looking to buy a property, whether for personal or investment purposes, you are likely to come across various financing options. One option you may consider is using a bridging loan for house purchases, which can provide short-term financing to help you purchase a property.
In this guide, we will cover the basics of bridging loans and how they can be used to buy property for rental purposes, or where you are flipping property (buying, renovating and selling property for profit).
What is a bridging loan?
A bridging loan is a short-term loan that is typically used to finance the purchase of property or renovations. Bridging loans for house purchases are often used for the following reasons:
The borrower needs to buy a property quickly
The property is not suitable for a mortgage
Buying land with the intention of building a property on it
The loan is secured against the property (or the land, if a property hasn't been built yet), with the borrower putting down a deposit of at least 20% of the property value (and more commonly 25%). The loan is intended to be paid back quickly, typically within 6-12 months.
How bridging loans work
Bridging loans are designed to provide short-term financing for property purchases.
Bridging loans interest rates are typically higher than traditional mortgages, due to the short-term nature of the loan. They also often have higher fees and charges associated with them than a mortgage.
However, they can provide a useful financing option for those who need to purchase a property quickly, or need to renovate a property before it is eligible for a mortgage (see our guide to bridging loans for property developers).
Using a bridging loan to buy a property for rental purposes
If you are looking to purchase a property for rental purposes, a bridging loan can be a useful financing option.
It can provide short-term financing to help you purchase the property, allowing you to start generating rental income as soon as possible, or to take advantage of a below market value property you intend to renovate and rent out.
You can buy commercial property (see our guide on "Commercial bridging loans") or buy to let property that you will rent to residential tenants with a bridging loan.
When using a bridging loan to purchase a property for rental purposes, it's important to consider how you will pay it off. This is typically done by paying off the loan with longer-term finance (e.g. a buy to let mortgage for a residential rental property, or a commercial mortgage for a business premises) or by selling the property.
Potential risks of using a bridging loan
While a bridging loan can be a useful financing option, there are also potential risks that should be considered.
One risk, where you are flipping property, is that if you are unable to sell the property, you may be unable to repay the loan. Make sure you understand what you are likely to be able to sell the property for, once you have renovated it.
You need to be confident the new value:
Covers the cost of the works needed to the property;
Covers the cost of buying the property;
Will achieve a worthwhile amount of profit over and above your costs to ensure flipping the property is worth doing.
An alternative risk, if you aim to keep the property and rent it out, is that you cannot secure long-term finance on the property. This can lead to you being stuck with a costly bridging loan to pay.
To avoid this:
Establish whether long-term finance is going to be possible on the property (a broker can help you)
Do not take out a bridging loan if you are going to be unable to secure long term finance
It's important to carefully consider the risks and benefits of using a bridging loan before making a decision. A reputable bridging loan broker can help you establish if there are lenders who will offer you a bridging loan. That broker may well also be able to help you arrange long-term finance such as a buy to let mortgage or commercial mortgage.
For example, Commercial Trust brokers all of these products and we can help you secure long-term finance as well as finding you a great deal on a bridging loan.
Points to remember about bridging loans for house purchases
In conclusion, bridging loans for house purchases can be an effective solution, when you need to move quickly when buying property. They can also be a useful tool for property investors who want to buy and renovate properties to rent them out, or for developers who need to purchase land for development.
It's important to carefully consider all the associated costs and risks, including interest rates, before deciding if a bridging loan is right for you.
Remember to do your research and consult with a qualified professional before making any financial decisions. With proper planning and guidance, a bridging loan can help you achieve your property investment goals and generate a steady stream of rental income for years to come, or help you flip property, depending on your investment strategy.
For help finding a bridging loan deal, get in touch with the experts at Commercial Trust. We are a specialist broker and can help you get a great bridging loan deal.
Related articles