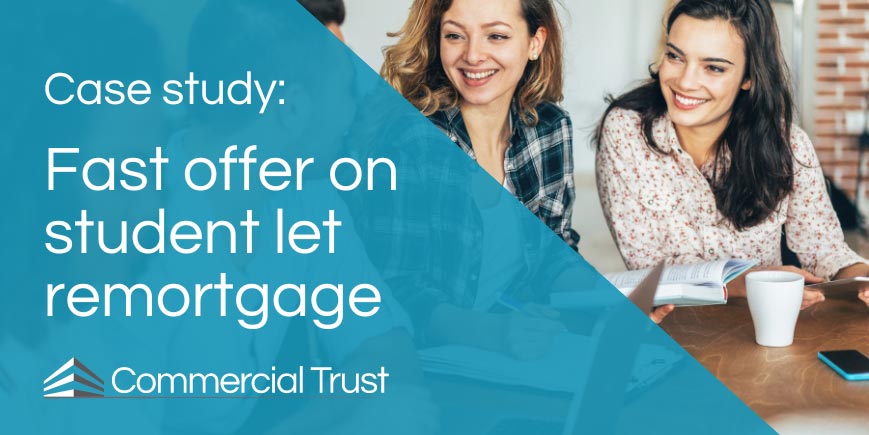 Summary of the case
Property was 3 bedroomed unlicensed student let
Client was on lender standard variable rate
Client wanted to remortgage fast
What we achieved for the client
First conversation with client on 13th of the month
Lender found and application submitted on 14th of the month
Mortgage offer secured on 18th of the month
Deal secured was a 5-year fixed rate at 3.05% per annum
Free valuation and free legal services were included in the deal
No lender application fees kept upfront costs down
The challenges of the case
We received an enquiry from a client at a time when buy to let mortgage rates were changing with a high frequency. This was being driven by increases to the Bank of England Base Rate.
The client wanted to remortgage and was currently on their existing lender's Standard Variable Rate (SVR), so was free from any early repayment charges. Their objective was to secure a mortgage offer quickly, to mitigate against any further increases in mortgage rates and to have mortgage payment security over the years ahead.
The property itself was a student let, which did not require a licence as some houses of multiple occupation do (if you are investing in an HMO, check licensing requirements with the council local to the property).
Variation in HMO mortgage rates
HMO mortgages fall into a specialised area of the buy to let mortgage market. In addition, within this niche, interest rates can vary significantly, according to the size of the property.
In this case, there were three tenants in the property, all on one Assured Shorthold Tenancy Agreement (AST), which had a significant and positive impact on the rates the client could secure. This is because multi-let properties with a small number of tenants all on one AST poses a lower risk to a lender than large properties with many bedrooms.
These typically lower rates are available on properties up to 6 bedrooms, where all tenants are on one AST.
Larger HMO properties tend to sit with specialist lenders who welcome these sorts of deals.
Accessing the most competitive deals
When we came to submit the deal, the nature of the client's needs and circumstances meant that we could go to a lender with very competitive rates.
This was driven by the low loan to value of the deal, the nature of the property and the client's experience in rental property, coupled with a very straightforward background and clean credit profile.
Getting a mortgage offer in record time
Our client was very motivated to work with us, to secure their mortgage offer quickly.
On requesting the necessary supporting documents, some were sent straight back to us the same day we first gathered all the information of the case, the rest came the very next day.
This meant we could get a lender decision in principle very quickly.
Accuracy on the property valuation and rental estimate were really important too, the client was realistic and when it came to the valuation the figures matched with no back and forth required.
The deal came with no lender application fee, a free valuation and free legal costs!
What's more, we found a lender who conducted an automatic valuation (also called a desktop valuation) where digital information is gathered to establish the property value, without a valuer having to visit the property.
All of this meant the mortgage offer was secured just two working days after we submitted the mortgage application. A great result and peace of mind for the client.
If you have seen a mortgage deal on our website, or want to find out what sort of product you can secure, call us, or request a call back from our specialist team.