This information should not be interpreted as financial, tax or legal advice. Mortgage and loan rates are subject to change.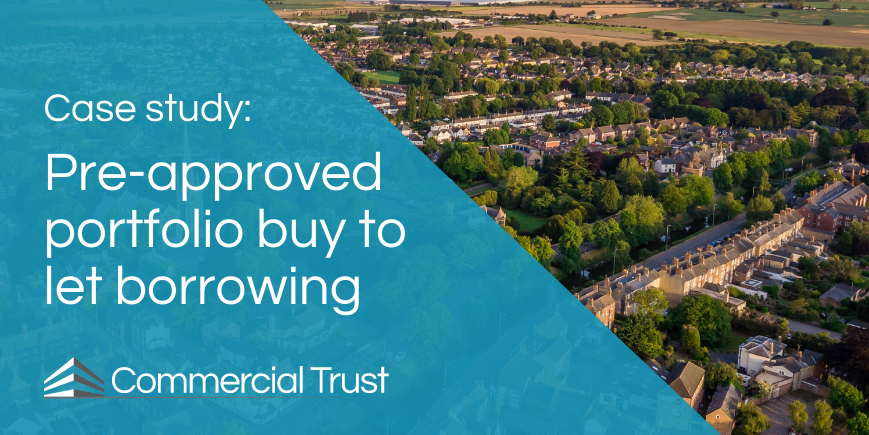 Categories: limited company | portfolio landlords | covid
Summary of the case
Client wanted pre-approved lending to expand their property portfolio
Existing portfolio comprised 29 properties
Investments were through limited company
The case came to us during the Coronavirus lockdown
What we achieved for the client
Pre-approved lending for £6 million
Borrowing split across two lenders at a maximum loan to value of 75%
First 3 limited company purchases completed in 10 weeks
The challenges of the case
Our client came to us during the Covid-19 pandemic, mid-lockdown, with the objective of making a significant investment in buy to let borrowing, to grow their existing portfolio of 29 properties.
Our job was to put the client in a strong negotiating position, by identifying lenders who could support these plans. The client wanted to secure a pre-approved lending amount, so that they could go to market knowing they could buy with the funds secured.
We obtained a pre-agreed lending contract with two buy to let lenders. This involved producing a proposal, for review and approval, by the underwriting and credit committee departments of both lenders.
The proposal was approved, which meant that not only did the client know they had adequate funding for their investment plans, but when each property went through the application process with the lender, it was quicker and more efficient.
The client proceeded to buy three properties in their first steps to grow the portfolio, which were a mix of HMO and standard buy to let rental properties.
Plans to grow the portfolio continue and we have a senior, dedicated team focussed on providing a high level of support and pushing each deal through to completion. We are in close contact with the client, their legal team and the lenders to ensure everything runs smoothly.
Using strong buying power to your advantage
Where clients have such significant plans for investment, some lenders offer dedicated high net worth portfolio support. This includes their own dedicated underwriter and bespoke lending deals, not otherwise available to the general market.
How to approach investing in volume
 If you want buy rental property quickly and at volume, it is important to have:
A legal team who are experienced in rental property investment

The legal process can be very slow and unwieldy without the right practitioner in place. The Commercial Trust process is designed to propel deals forward in an efficient and timely manner, but if your legal team is unfamiliar with property investment, or is not set up to move quickly on your case, you may encounter delays you were not expecting.
Professional tax advice

Tax is a significant consideration. Mortgage advisors will not be able to advise on this, as it is a completely different discipline. Seek the advice of a professional, qualified tax advisor to understand your position if you are unclear on this.
Up to date and detailed records of your current portfolio, including the following for each property:

Full address
Renewal date of any existing mortgages
Mortgage lender
Purchase date
Current property value
Amount outstanding on any mortgage
Monthly mortgage payment amount
Monthly rental income
Up to date business plan, including:
Objective for property investment
Operating model for managing portfolio
How voids are handled
Tenant profile
Future plans for portfolio
The level of trust in the team working with this client is significant. If you have a similar requirement, please get in touch either via our freephone number or online.
We will always go above and beyond to ensure you get world class customers service.
Related articles