This information should not be interpreted as financial, tax or legal advice. Mortgage and loan rates are subject to change.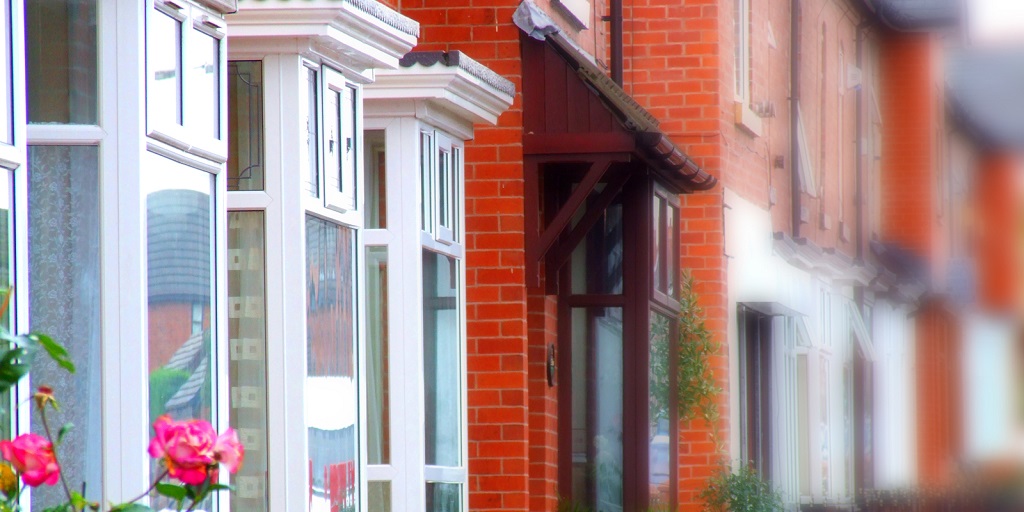 Category: house prices
Latest house prices for September 2023 show a year-on-year drop of 5.3 percent, and no change from August. Is this the normalising of prices prospective landlord buyers have been waiting for?
Nationwide, the largest building society in the UK, has released its latest report on house prices. The 5.3 percent drop on September last year equates to an amount of £14,500.
Their seasonally adjusted figures for last month's figures show that there has been no change on August's figures, which experienced a drop of 0.8 percent on July.
Whilst the whole of the UK experienced falls in house prices in the third quarter of 2023, the South West saw the most extreme year-on-year drop, with prices down 6.3 percent.
House prices by property type
When assessing the performance of properties by type, the news that flats have been underperforming over the last few years comes as no surprise.
When the Covid lockdown hit, everyone without a garden was somewhat penned inside their four walls, and there were clear trends demonstrating that properties with outside space rose in demand.
Given flats commonly do not have outdoor space, or only have communal outdoor areas, this could well have contributed to subdued prices.
Between Q1 2020 and Q3 2023, the average price for flats rose 11.6 percent, compared with over twice that for detached properties at 23.8 percent.
To complete the picture, semi-detached properties rose 21 percent and terraced properties rose 19.5 percent, so flats were clearly the outlier.
How have housing factors impacted investment?
For some time, house prices in the UK have been falsely elevated, which has contributed to some landlord investors holding back with plans to buy.
Other factors at play have been changes in tax and regulatory changes – particularly the Renters Reform Bill of late – and increasing mortgage interest rates.
However, incorporation and investment via limited company buy to let mortgages have afforded some landlords a route to better yields, as have holiday lets and investment in higher yield properties such as houses of multiple occupation (HMO) and business premises via commercial mortgages.
Whilst landlords have been impacted by mortgage rates increases, driven by hikes in the Bank of England Base Rate, as we come into the back end of the year there have been some encouraging signs here.
Buy to let mortgage rates Q4 2023
The mortgage industry widely anticipates that interest rates, led by a Base Rate that is expected to hold largely around its current position of 5.25 percent, are unlikely to return to the historic lows that are now behind us.
However, lenders are keen to do business with landlords, and are constantly re-evaluating how.
Some, triggered by a break in the Base Rate rises, looked to generate more business with rate reductions, initially these were deals that were buried amongst other more competitive and pre-existing deals.
But, we have seen a few deals starting to challenge the previous market leaders, with lower headline rates. Jorden Abbs, chief executive at Commercial Trust brings these to the attention of recipients of his weekly newsletter for landlords.
Other lenders have adjusted their criteria, the rules which dictate which sort of deals they want to lend on, in order to accommodate a wider range of borrowers and/or property types.
The long-standing trend towards incorporation and the higher yields of houses of multiple occupation (HMO) and holiday lets may encourage more lenders to explore these lending opportunities.
Some high street lenders already have a toe dipped into the more complex area of HMO lending, by accepting applications on properties to be let to multiple tenants from different families (so long as the property would still be able to be sold as a traditional family home).
Might these lenders take these experiences and go further, to encourage large HMO borrowers through their doors?
Holiday let lenders went through a period of growth in number when the AirBnB trend ballooned, but since that flurry their numbers have remained steady. If lenders do want to diversify, this may be an area for growth. Certainly we know of criteria changes amongst those already trading in this area that benefit holiday let landlords.
If you are contemplating a purchase, or are at your renewal date, contact our team today for help.
Related articles